Service
Does your website has what it takes to survive in this technological world? Is it "developed right"? Let's find out!
Problems You Face When It Comes To Website Development
Everyone has a website for their business. But not everyone has one that's flawless and would actually give them the expected results. Why; you wonder? Here are a few hurdles one faces:
The Cost Ghost: The first question that one pops up is how much is it going to cost? And most developers fail to give you a clear answer. So you either run for the hills or end up paying more.
Hazy Requirements: Jumping onto the idea of getting a website is easy. But do you know what you want in it? Most of the times, you won't. This would lead to you settling for less and not getting what you expected.
Late Launching: If you give the project into wrong hands, you'll be looking at months for your website to be launched. By that time, your idea might not even be a fresh one.
The Solution
All of the above problems can be solved with a simple yet not-so-simple solution. What you want is a good website developer; one with healthy communication and commitment to you. What we want is to prove to you that we are "the one".
What Can We Do For You?
At Quacito LLC, our PHP based custom software development services in San Antonio portray your brand. Here, you can get the best website development service as its competence will strengthen your global identity. We work with the latest technologies for mobile responsive development in San Antonio to ensure that your business gets the maximum benefits of custom web development services from us.
Keeping it clear: Once we know your requirements and what we'll be providing you, we can come up with clear answers relating to the budget. We make sure there is constant communication between you and us.
Patiently yours: Throughout the confusion of what you require and what you don't, we'll be there by your side. We'll be patiently listening and helping you through it all.
No scuttle to juggle: If we commit to you, we are yours. We don't juggle our clients and end up delaying their work. You are the customer, you are the king.
Set up an appointment with us and take a step towards
exceptional website development

.
FAQs
What is Custom Web Development?
QUACITO offers custom web development and programming services across the USA based on the latest technologies and industry trends. Custom web development is a tailor-made process for your brand, product, or business, they are specifically built for your target audience giving you an extra edge over your top competitors. Our website development services include features such as layouts, fonts, and colors are developed to enhance your online brand.
Why QUACITO as Our Web Development Company?
At QUACITO our team believes that continuous improvement and an agile approach to web development technology make for future-ready online businesses that can face competition. We have a dedicated team of website developers ready to make your business accessible through an engaging and functional site. Our web development company team build sites using open-source platforms keeping your business secure and at the cutting-edge of technology.
Do you Provide Ecommerce Website Development?
Yes, we have eCommerce developers in our team to build powerful, secure eCommerce shopping stores. We assure your beautifully designed eCommerce website can be fully managed by your team from the integrated CMS. Our highly experienced web developers create end-to-end eCommerce solutions with workflow automation, effective communication, product management, content management, shopping care device integration and payment gateway integration.
What's your Web Development Process?
We follow a unique web programming process to ensure each of our client's web development projects is delivered to satisfaction. Our web development project starts with a discovery meeting, understanding your goals, then we do the paperwork to create the documents for the project plan. After this, our creative work starts. Our San Antonio web developers will bring the website design plan to life by creating the templates, adding the content and integrating with the CMS, and also test it. In the final stage, we will provide a demo link to access. Our website developers and testers will address your feedback before putting the site live.
What is WordPress Development?
WordPress is one of the most widely used CMS in the world. This is why our website development company suggests clients to opt for web development using WordPress CMS because it gives better control and better search engine rankings. There are over 60 million websites that utilize the WordPress platform and it is fully flexible and able to adapt to suit every possible form of website development that's needed. WordPress also gives the best SEO features that ensure your site will perform well in the eyes of search engine algorithms.
Do you offer Web App Development Services?
Yes! QUACITO is a trusted company for building web apps that are scalable, interactive and secure. We have built a host of desktop applications that can cater to dynamic user needs. Our San Antonio website developers are experts in building web apps using a wide range of frameworks including Angular, React Native, Asp.Net among many others. We have a user-centric approach to web UI design & development.
What is PHP Web Development?
From Facebook to Wikipedia, the world's popular platforms are built using PHP. Shouldn't your website also be built using the PHP framework so that it can be capable and universally compatible? Quacito's PHP development services can help businesses build any kind of corporate website that has a sophisticated backend and a user-friendly frontend. Our PHP developers harness the open-source power of PHP to develop stunning web portals and applications.
How Much Does a New Website Cost?
There's no guaranteed answer to this question. You may think why? Well, website development and design services are quoted based on the needs of each individual project. Every business website is unique and requires different components. Our website developers and seniors will ask a lot of questions, assess your needs and give you a quote based on that discussion. Most of our sites cost in the $2000-$5000 range but can be more or less depending on the client's requirement.
YES! You will be the sole owner of everything we build. The majority of our customers stay with us for the duration of the website. Our team is simply irresistible in this regard. However, if you decide for any reason that you want to move your site to a different web hosting service and have it serviced by a different web development company, we would gladly assist you in making the transition as painless and seamless as possible. After all, the website is yours, and we want you to take it with you wherever you go.
Can you Fix My Old website?
A website is more than just the online presence, it's also the site structure and technology behind it, both of which may or may not be hurting your current search engine rankings and user experience. If you are looking for a website design company for just graphic updates or content creation that's one thing, but if your website does not match with industry standards like loading speed, responsiveness, content architecture, etc, then we would suggest getting a new website. Modern sites have more functionality and maintenance of your website becomes much easier for both of us.
Testimonials
Bobby Jenkins

ABC Home & Commercial Services is my family's 64 year old, family run business. We started as pest control only, and have expanded beyond pest control to offer a variety of other services. One of the toughest parts of the sales process for us has always been a heavy dependency on paper – lots and lots of paper. Thanks to Quacito, we've now been able to reduce our dependency on paper (and the associated printing costs). Additionally, our process of handling customer leads and calculating quotes and estimates for customers has been made much easier because of Quacito's custom designed software and mobile app. The software and app both automate the lead process as well as the customer proposal process by taking what was cumbersome sets of expensive multipart NCR forms, and converting them to easy to fill out fields on an iPad. The customer ends up with an easy to read, more comprehensive proposal, and our sales inspectors are less burdened by multiple forms and paperwork. I sincerely recommend Quacito and their fine team of software and mobile applications, professionals.
Manny Corti

I just used the copy media function on Daily Ritual. MY all day project was just reduced to 15min.! If no one has told you how much you are appreciated today, let me fill in that situation.
Laura Garza

Working with Quacito on our website was exciting and felt like working with family! The constant communication about the details of the project was wonderful. They ensured that nothing was missed and that we stayed up-to-date on the entire process. The team's knowledge of their profession is impeccable. The Artesia Springs website really needed a fresh look, and that's just what we got! Our page is up and running. We now have the ability to process online orders and payments. Even when we are closed the website is still working for us, ready to take a payment or process a new order. We have received very good feedback from our existing and new customers. The overall experience was great and we couldn't be more satisfied with the results. We look forward to our continued business with them.
Summary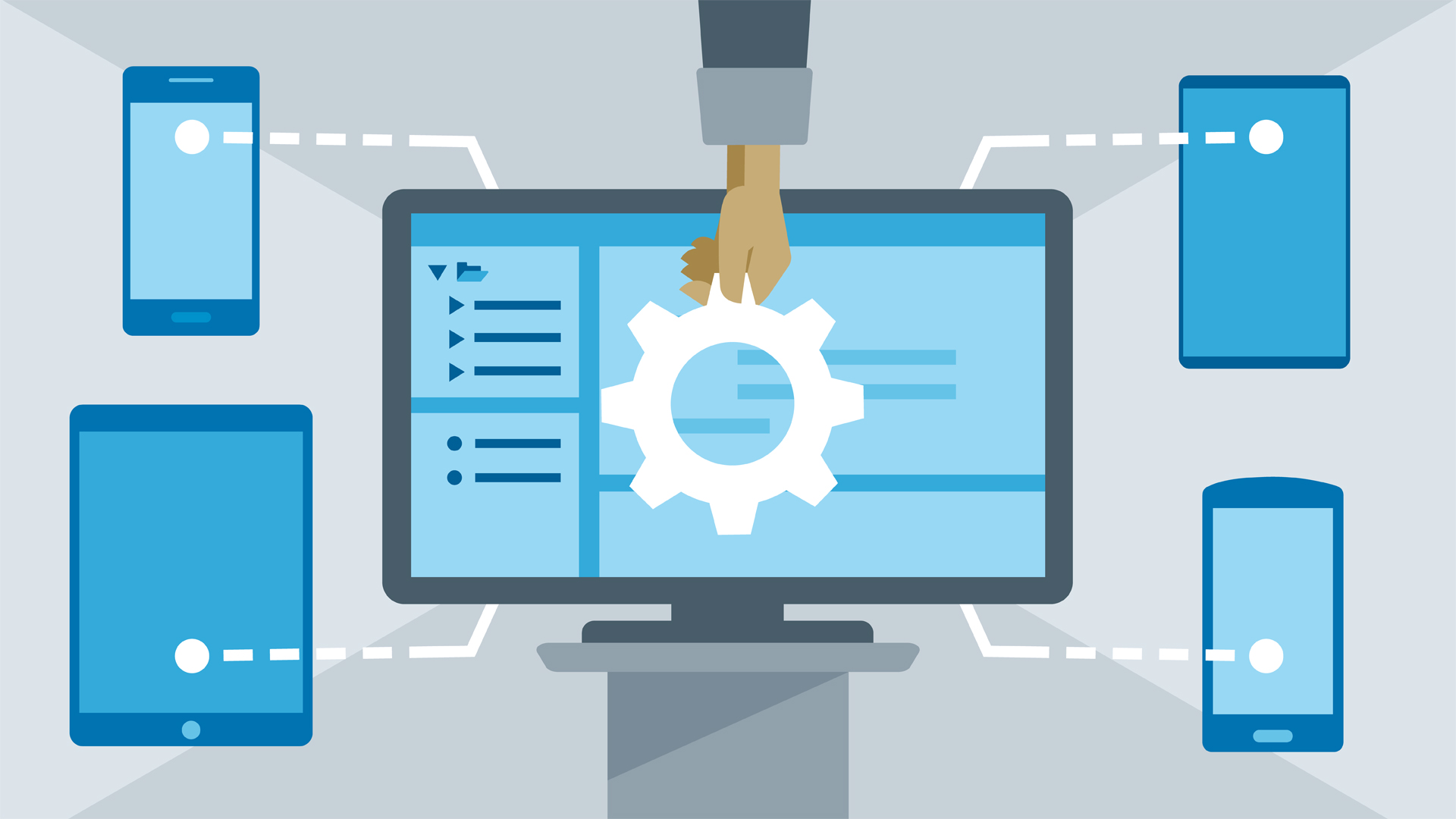 Service Type
Provider Name
Quacito LLC
,
11802 Warfield St, San Antonio, TX 78216, USA
,
San Antonio
,
Texas
-
78216
,
Telephone No.+1-210-695-0795
Area
Description
Quacito LLC focuses on creating websites that actually turn visitors into customers. We provide solutions for companies or individuals interested in outsourcing their design needs.