Service
Problems You Face With a Bad Web Design
As common as it has become for people to create websites on their own or get them created elsewhere by hiring a trusted web designing and development company in San Antonio, it has not become common to have great web designs for the same.
Most importantly, here's what a bad design would look like:
Unresponsive Nightmares: You've got an amazing website to show for your business, but it only works on desktops and not mobile phones. What a nightmare!
Unguarded Dreams: Your business website must mean the world to you. Imagine it being unprotected from hackers and malware. You could very easily lose everything you've dreamed of.
Ugly User Experience: All efforts you put into a web design are for the users that visit it. So, a web designing company in San Antonio will make this impression by the layout, speed, retention etc. If this goes wrong, users are a click away from moving on.
The Solution
You need your web design to be in the hands of a creative head like the best web designing company in San Antonio, which doesn't make rash decisions based on aesthetics but also knows how to play smart when it comes to responsiveness, security and other such things. In simpler terms, you need us and our priceless experience in the field!
What Can We Do For You?
It won't be an exaggeration when we say 'everything'! Because when it comes to delivering a flawless, suitable to your needs, and incredibly appealing web design, we, are the best web designing company in San Antonio that can literally do it all!
Responsiveness sandwiched with accessibility: We'll make sure that every user regardless of who they are or what device they have, should visit your fabulous website.
The action of retention: That's right, we don't stop here. Not only will they come to your website once, but our web design will get them hooked to your website!
No hiccups only speed: We know this world doesn't wait for buffers no matter how good the content is. Fortunately, for your website, we'll design it so, that the users wouldn't have to wait around at all.
Set up an appointment with us and take a step towards
exceptional website design

.
FAQs
Do you provide custom web design services?
Remember you have only a few seconds to engage the visitor's attention and achieve a competitive edge. We provide custom website design services that are outcomes of a collaborative process. Our web developers work closely with aspiring business owners or entrepreneurs like you to ensure that the site truly represents your brand. Try our innovative and SEO-friendly website design services to offer the visitors an immersive digital experience.
How long does it take to design a website?
Clients often ask this question and unfortunately, the answer is: it varies. Some website design projects can take months of design and development, others can take 4 to 5 weeks. Every business has unique requirements and every customer has different objectives so it's hard for our website design company to guess. Generally, we tend not to. Through meetings, plannings and discussions on your project requirements our website designers and managers are able to understand your business objectives and then be able to estimate a project delivery time.
Website hosting services are required in order to make your website accessible on the World Wide Web. It is the space that you ''rent'' which hosts your web files and allows users to access your website online and the information contained on it. Web Hosting companies have the servers, connectivity and associated networks services to host websites. Power your business website with QUACITO's web hosting services and meet your online success!
Do you Build Websites on WordPress?
Yes, WordPress is a popular content management system (CMS) that allows you to host and build beautiful websites. Quacito offers WordPress development solutions at affordable prices and we have a team of experienced WordPress developers who build reliable, robust static and dynamic websites. So, if you are looking for a professional website design company then you are in the right place. Our skilled WordPress developers offer website development services to small businesses and startups firms in the USA. With us, build customized and highly optimized websites that boost brand value, generate revenue, and attract customers.
What If I already have a website/domain?
Don't worry! Our website design and development team can create a new site for your business using your existing domain name. We'll map your domain to your new website once it's ready to go live. We will coordinate with your current web hosting providers to make it a seamless, painless experience for you.
Are your websites responsive and mobile-friendly?
When we say a website is mobile-friendly, we mean it looks exactly the same no matter what device your users are using to access it. We create mobile-friendly websites whose content and assets are accessible, legible, and usable to visitors on a smartphone. All our websites are fully responsive meaning they are now mobile, iPad, and tablet friendly ensuring they look the same in any screen size that is used to view your site. With our website design services, you will get an optimized website that is functional in such a way that not only do the websites load faster but they are also great when it comes to user experience. So, don't lose out on new customers, make sure your website is responsive.
How much will it cost me for your web design services?
The most common question! Website design cost completely depends on what you need, but you can rest assured if you hire our website developers. We deliver the best possible value for money and it won't break the bank. Depending on your requirements, our prices vary.  Why not ask for a quote from our custom website design company? There's no obligation and we won't sulk if you do not hire us for website design services.
What kind of businesses do you work with?
QUACITO is a trusted web design agency in San Antonio with an award-winning design team that creates innovative, effective websites for clients. We work with businesses from a broad range of industries and niches. But primarily have experience working with B2B customers in the real-state, hospitality, roofing, educational and travel, eCommerce, finance & banking, technology & consultancy sectors.
How much experience do you have in website design?
With more than 15 years of experience, QUACITO is one of the most leading web design companies in San Antonio. Our expertise, as well as our passion for website design, set us apart from other website design agencies in the USA. Plus, our skilled team of in-house web developers and designers demonstrates our ability to learn and adapt to the latest industry practices.
Can you help me write content for my website?
Definitely, we have an in-house content writer and copywriters you can work with to write compelling content. We provide SEO content writing services that deliver exciting and unique content to your audience. With our website content writing, you can build a deep connection with your users and we assure you get 100% original website content.
Testimonials
Bobby Jenkins

ABC Home & Commercial Services is my family's 64 year old, family run business. We started as pest control only, and have expanded beyond pest control to offer a variety of other services. One of the toughest parts of the sales process for us has always been a heavy dependency on paper – lots and lots of paper. Thanks to Quacito, we've now been able to reduce our dependency on paper (and the associated printing costs). Additionally, our process of handling customer leads and calculating quotes and estimates for customers has been made much easier because of Quacito's custom designed software and mobile app. The software and app both automate the lead process as well as the customer proposal process by taking what was cumbersome sets of expensive multipart NCR forms, and converting them to easy to fill out fields on an iPad. The customer ends up with an easy to read, more comprehensive proposal, and our sales inspectors are less burdened by multiple forms and paperwork. I sincerely recommend Quacito and their fine team of software and mobile applications, professionals.
Manny Corti

I just used the copy media function on Daily Ritual. MY all day project was just reduced to 15min.! If no one has told you how much you are appreciated today, let me fill in that situation.
Laura Garza

Working with Quacito on our website was exciting and felt like working with family! The constant communication about the details of the project was wonderful. They ensured that nothing was missed and that we stayed up-to-date on the entire process. The team's knowledge of their profession is impeccable. The Artesia Springs website really needed a fresh look, and that's just what we got! Our page is up and running. We now have the ability to process online orders and payments. Even when we are closed the website is still working for us, ready to take a payment or process a new order. We have received very good feedback from our existing and new customers. The overall experience was great and we couldn't be more satisfied with the results. We look forward to our continued business with them.
Summary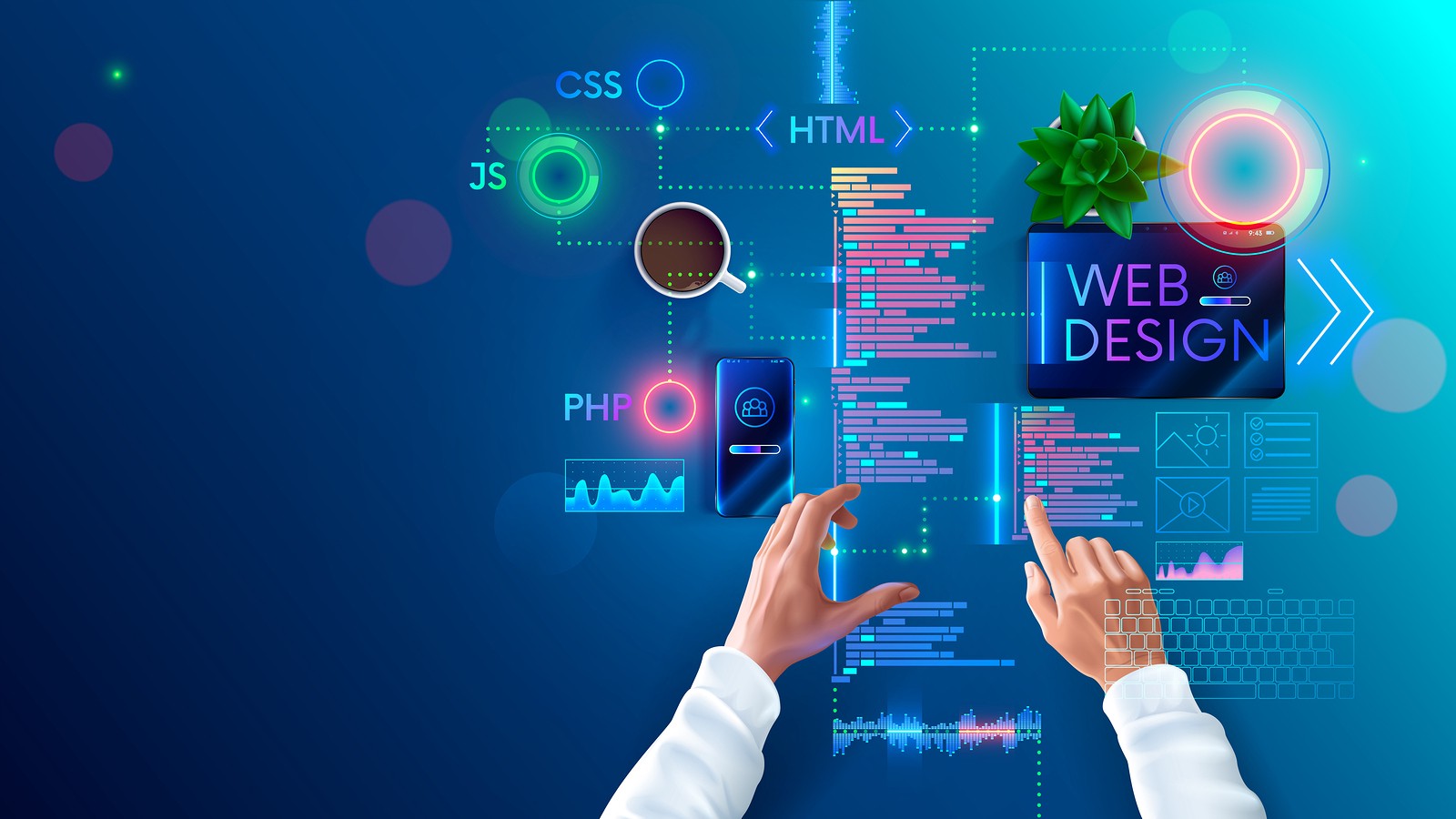 Service Type
Provider Name
Quacito LLC
,
11802 Warfield St, San Antonio, TX 78216, USA
,
San Antonio
,
Texas
-
78216
,
Telephone No.+1-210-695-0795
Area
Description
Static web page design, Dazzling and vibrant web page design, Web page template design, Website redesign, Website support, Website maintenance, Web Portals.