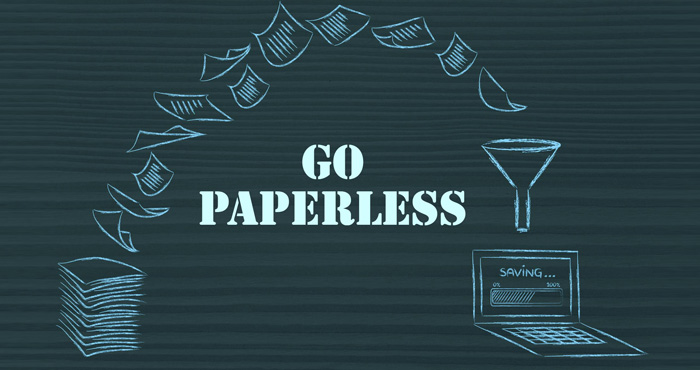 When was the last time you found yourself thinking, "I am SO excited to dive into this paperwork!" We know. We can't think of a time either. Instead of getting caught up in the daunting task of tackling paperwork and paper processing, why not remove paper from the equation? With today's technology solutions, it's not as crazy as it might sound.


As our technology has gotten smarter and friendlier, so has the ability to go paperless. Not only is converting to paperless saving business processes in productivity and efficiency, but it's also saving our beloved planet. Check out our article on how you can help the Earth by going paperless. If you're feeling good about your paper process, then put away your notepads and pens and take a moment to read our Top 5 ways paper is killing your business:
1. Cost
The U.S. Environmental Protection estimates that the cost of wasted paper for an employer is $80 for an average employee. On top of that, each misfiled document costs $125. Each lost document cost $350 to $700 – large organizations lose a document every 12 seconds. Removing all that paper weight would definitely give your bank account a break and create more potential growth opportunities.
2. Time
How many times have we played the filing game just to spend the same amount of time, if not more, looking for it again? Even though these tasks are non-essential to the development of your business, it becomes the focus of your manpower. Now imagine how long it takes to get just one paper contract from one hand to another. All these minutes add up and unfortunately take away valuable time and focus from all those goals that you've been stressing to fulfill for your business.
3. Space
A filing cabinet is a very systematic process for losing documents and taking away precious office space .Each four-drawer file cabinet holds an average of 10,000 to 12,000 documents, takes up to 9 square feet of floor space and costs $1,500 per year. Chances are, you won't get many "WOW"s from office visitors or employees on how many filing cabinets you have (unless you have rooms full of them–but then, who would want to work with that?). A spacious, open office is always more appealing than a cramped work space with cabinets and storage units for reams of paper.
4. Efficiency
In paper-based businesses, even simple tasks like filing an invoice become complex and time consuming. Similarly, printing documents, filing them and searching for them when required causes a delay in business processes and transactions. This could result in a lost lead, a lost sale or simply in lost time. When the time spent in searching and finding documents reduces, productivity and efficiency improves.
5. Security
Paper documents are not only difficult to organize, they are also prone to damage. Security of information is very low as it is very difficult to keep track of who used or copied sensitive information from the documents. Also, let's say a disaster of catastrophic proportions decides to take all of your precious documents you've carefully collected over the years. What would happen to your business? More than 70% of today's businesses would fail within three weeks if they suffered a catastrophic loss of paper-based records due to fire or flood.
By now, I hope you're planning a huge office party bonfire or a recycling project for all of that documentation in your office. Before you get there, research solutions to help your business go paperless so that you can help your business and our planet. Statistics reveal that an average employee in an office in the United States prints about 10,000 pages annually. Reducing paper consumption in a single office can approximately result in a difference of 0.75 acre pine forest.
This is just the beginning…
Let's make your business operations smart, mobile and secure with paperless operations. Going paperless is a wise decision that is soon becoming a standard among modern businesses! What are you waiting for? Get in touch with us to know we can ease your transition from a paper-intensive to paperless business operations. If you need some more ideas on how to go paperless, we'd love to talk. Call us at (210) 695-0795 or Email us at dream@quacito.com.
Click the buttons below to learn more about our dreams and culture.
Summary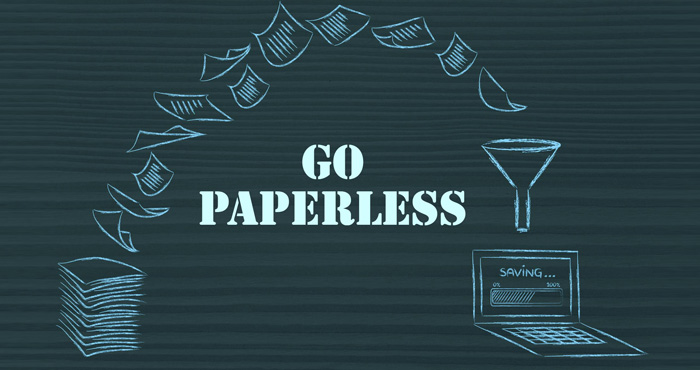 Article Name
Top 5 Ways Paper is Killing Your Business
Description
Going paperless is a wise decision that is soon becoming a standard among modern businesses!
Author
Publisher Name
Publisher Logo