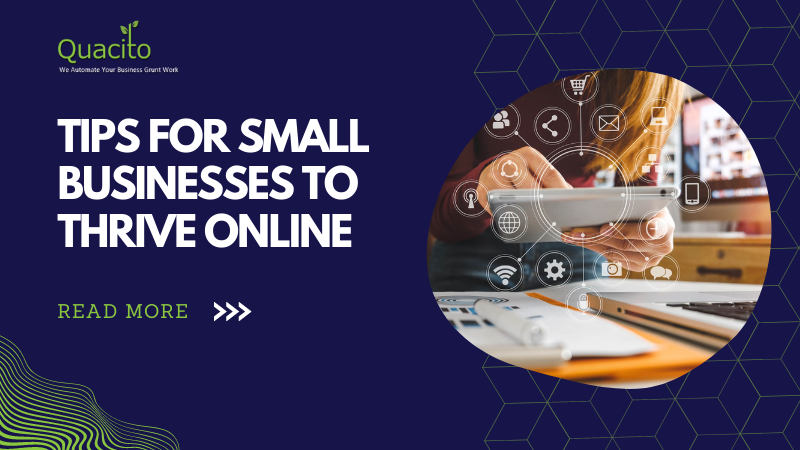 Small business owners realize that it's critical to have a strong presence on online platforms in today's digital marketplace. Having an influential brand online allows your business to connect with more people from across the world. You can market your best-selling products and services to customers, generate sales leads, and entice more people to visit our website and physical store location.
But the question is how can your company create a powerful presence on the Internet, to attract more customers to your site? In today's blog, you will get to know how to make your business thrive online, with tips that will create your online empire faster.
Connect your Business to your Physical Store
If your business is popular among local customers, you will benefit from connecting your online business to your store. People like to exist in both worlds and it's an easy way to connect with your targeted audience to give them the best of both worlds.
The first way to accomplish this is by creating a digital loyal program that can be presented in your company or brand. For example, if you own a clothing store, print a QR code on your coasters that prompts viewers to signup for email newsletters for discounts and deals. Once they sign up, give them a welcome discount offer they can use immediately to save money on their order.
Although, there are other ways to connect your brand and physical store. You can give them online ordering features, online deals, and anything else that will provide value to your customers.
Boost your SEO Strategy
Search engine optimization is a process that increases your website traffic organically and improves your brand's recognition. SEO is an ongoing marketing strategy that requires continual monitoring and adjustments to get top results in SERPs. The best internet marketing company helps clients to gain more potential buyers by working on the keywords and other search queries that are relevant to your business. 
However, to rank higher, business websites incorporate two types of SEO; on-site and off-site SEO.
On-site SEO is the practice of optimizing several elements of a webpage to rank higher in order to earn more relevant traffic from Google and other search engines. Good on-site SEO by SEO experts helps search engines understand what humans see and the value they would receive when they visit any page.
Off-site SEO refers to building links from third-party websites to gain rankings in SERPs. Optimizing a link-building strategy involves improving a Google and user perception of a business's popularity, relevancy, trust, and authority. Boost your off-site SEO by encouraging other relevant sites, pages, and people to link to and promote your website. 
Hire a Professional Web Developer
When you think about hiring a website design company in San Antonio, you might first be concerned about the cost. Naturally, you have to spend extra dollars for an expert web developer and it's well worth the cost.
Think of your official website as a revenue-generating asset rather than an inconvenient expense. When you develop it correctly from the scratch, it will serve you in the long run and you won't need to revamp it over and over again.
On the Internet, you will find an endless list of web design and development companies claiming to be experienced, but many are just winging it and only know how to use drag-and-drop editors.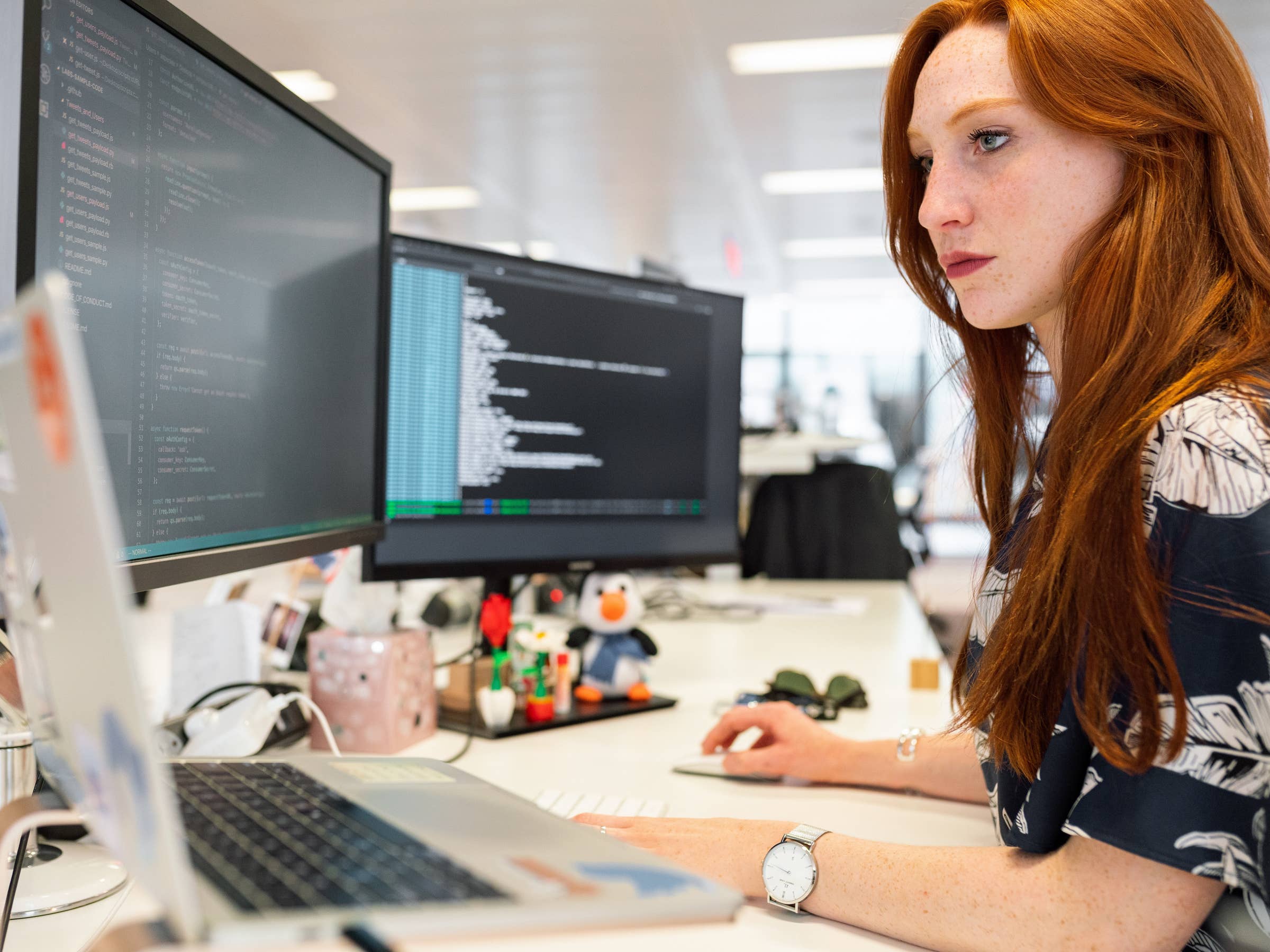 To find the right website developer, you need to do your research. Moz.com has published a list of questions that help you choose a professional web developer.
How many websites have you built?

What platform will the site be built on?

What strategies will you follow to ensure the site is SEO-friendly?

What's your area of specialty?

Will the website be fully editable?

How much involvement will I have?

How long is your web development and design process?
These are several questions you need to ask and if you want a developer who stays up-to-date with the trends and changes in the industry, someone who works as a team and knows HTML properly.
If a shortlisted web developer answers, then they may be the right choice for your website project.
Adopt New Social Media Channels
Consider becoming an early adopter of popular web technology and social media. The major reason you should embrace new technologies is that these sites have less competition. These smaller social media websites also have better interaction rates than bigger sites, which means more people will notice your brand.
Businesses can use social media networks to keep track of their customers' activity or potential buyers. This allows marketers to have a better understanding of their target audience's likes, dislikes, and interests in order to develop a better marketing strategy to attract them.
Analyze your Results
Once your company begins implementing techniques to improve its online presence, you must evaluate your efforts by putting them to the test to see which ones succeed. You can check if your SEO is functioning by looking at stats from sites like Google. If you're establishing a subscriber list, you can set goals to see if you meet your target and other click-through rates.
Be patient as you work toward your long-term goals. Increasing your brand visibility online may take a few months.
Do you need to boost your company's online brand recognition? Quacito LLC can assist you. Small businesses can earn a benefit from our knowledge, transparency, and results. Our team of experts can help with website design and development, local SEO, and social media marketing. Contact us to request a quote on your project!
Summary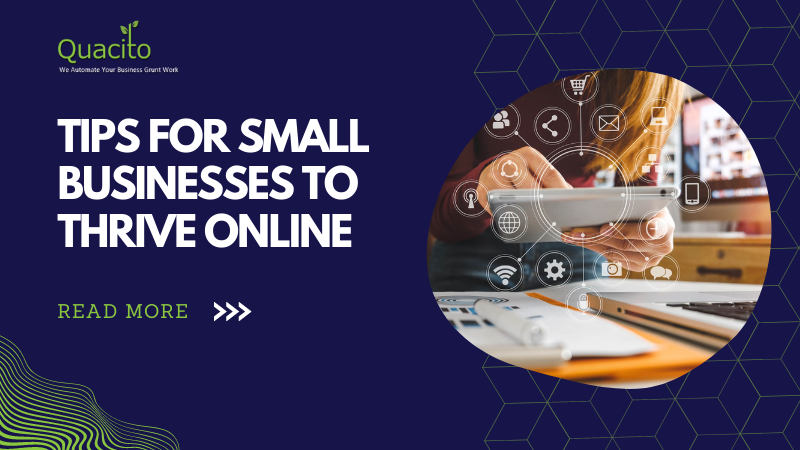 Article Name
5 Tips for Small Businesses to Thrive Online
Description
Small business owners realize that it's critical to have a strong presence on online platforms in today's digital marketplace. Continue to read our blog!
Author
Publisher Name
Publisher Logo