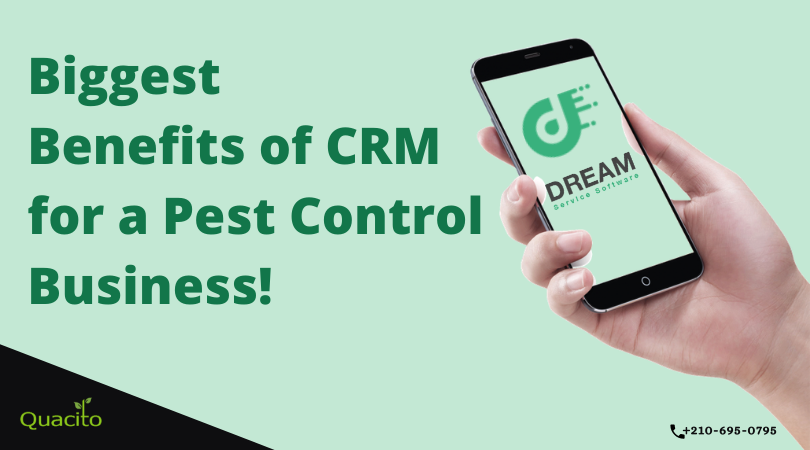 No matter who you are and what business you run, customers are important to you. Regardless of your industry, your focus, or what kind of products and/or services you are offering, your customers automatically act as the most valuable asset of your company. The customers are people who give your business a sense of purpose as well as direction. They are the ones who provide invaluable feedback to your company. They also serve as a springboard when it comes to new concepts as well as ideas. And, how can we forget about the revenue that they keep bringing in, which becomes the basis of your business' survival? Therefore, when everything comes down to an end, customer satisfaction is what turns out to be the top focus of any given business in the world. This simply means that more than merely appreciating your customers, you should put in all the efforts to genuinely understand them.
It's time to ask yourself- 'Do I understand my customers?'
As stated above, your customers are an imperative part of your business. When surveyed, three out of every four consumers ended up saying that they were spending more money on a company's products and services, simply because they had a positive customer experience. After letting that sink in, read how a Pest Control CRM Software can benefit your pest control business.
Pest CRM Can Help win work Your Coustomers!
The Biggest Benefits of a Pest CRM Software in San Antonio, USA
When you think about the collection as well as the organization of the actionable customer data, you instantly realize that it is genuinely a full-time job. Moreover, it is not okay to make mistakes in this process. Hence, for you to invest in high-quality Pest Control CRM software becomes a must, for your business that wishes to take the element of customer satisfaction to the next best level. When it comes to Pest CRM Software in San Antonio, USA, they offer a huge number of benefits that help you in identifying, understanding, as well as assisting your clients. This way, you'll never have to take tension about losing revenue due to incomplete data.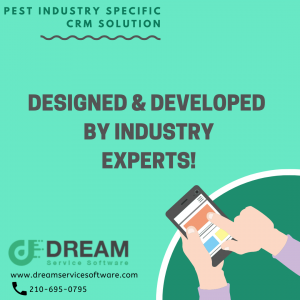 Now, dive in and have a look at some huge benefits of Pest Control CRM software that would help you find success.
1. You get the power of information
Understand this, the more information you have on your pest customers, the more you'll know about them, and so the better you'll be able to make them live a positive experience, which would really pay off. Imagine having information on everything they do in terms of every interaction that they'd have with your company. This information is highly powerful, and therefore, needs to be identified, documented, as well as recorded. In order to get it, you'll require moving beyond disorganised filing cabinets and childish sticky-notes. You'll have to start utilising the advanced organisational technology. This would not only accurately quantify as well as categorise the data, but it would also make that particular data, available across all existing and relevant departments. Thanks to Pest Control CRM software that all of this can actually become a possibility. Software like Dream Service Software by Quacito LLC allows you to store huge amounts of information on your customers. With the help of software like DSS, the access to customer's files is much more convenient than before. This immediately results in a decreased amount of wasted time for your clients as well as your employees.
2. The power of enhanced communication
As mentioned above, Pest CRM software in San Antonio, USA, like DSS makes it possible for any given employee of your organisation to give the same level of service. This is because they have access to the same customer data that the previously assigned employee had. We all know how there are circumstances where at some point the main contact of your customer may not be available to help them. In this case, the client gets forced to work with someone new. On this, many customers get an unhappy prospect. CRM makes sure that all your employees have the power of understanding all your customer's unique preferences and issues based on their data.
3. The power of automation in day-to-day tasks
Converting a lead is never an easy job. There are millions of smaller tasks that should be completed for everything to function properly. This includes forms that need to be filled out, reports that are to be sent, legal issues that require to be addressed etc. These chores are time consuming and yet become a vital aspect of the entire conversion process. The best CRM systems like Dream Service Software by Quacito LLC are designed for taking the burden off of many such tasks. Thanks to automation, your representatives can focus more of their efforts on closing leads as well as resolving customer pain points, while your automated CRM system is taking care of the important details.
There are a million other ways in which Pest Control CRM software benefits your business, like report generation, running follow-ups, digital signatures etc. All over, it makes each step of every process of your business, smooth and automated for your business.
So, if you're looking for a powerful Pest CRM software in San Antonio, USA, choose Dream Service Software by Quacito LLC. For more details, contact (210) 695 0795 or visit https://dreamservicesoftware.com
Summary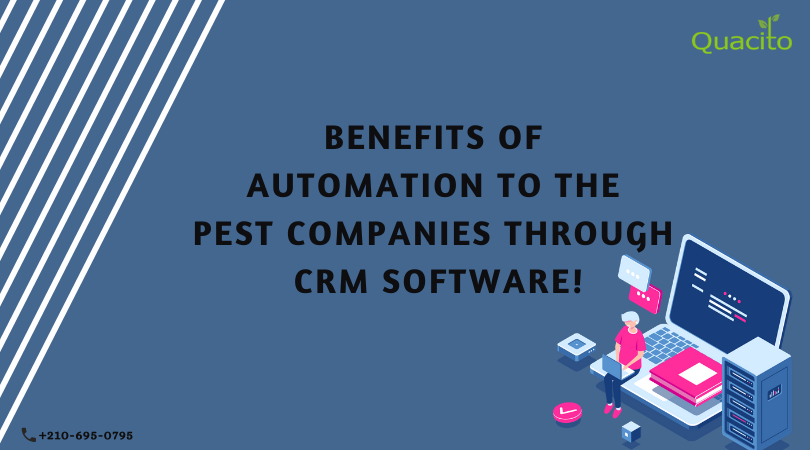 Article Name
Biggest Benefits of CRM for a Pest Control Business
Description
Read how a Pest Control CRM Software can benefit your pest control business. If you're looking for powerful Pest CRM software contact us.
Author
Publisher Name
Publisher Logo