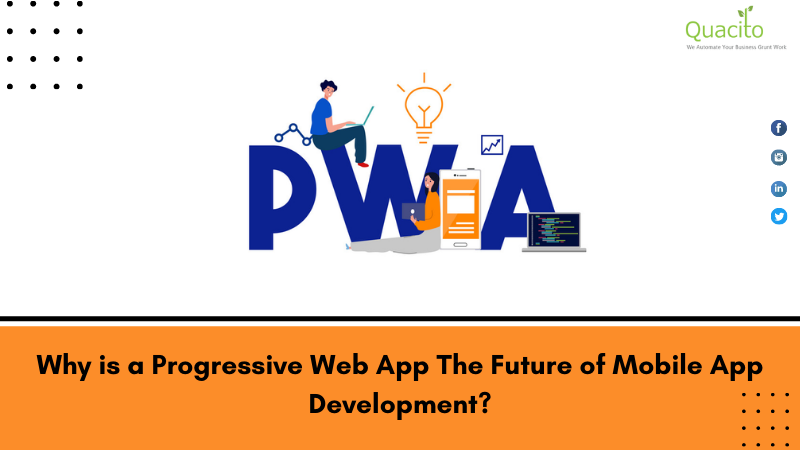 When it comes to PWAs (progressive web applications), everybody knows that they are supposedly faster as compared to native apps. With that, they are also easier to load as well as store and they can perform almost the same amount of functions that a native application can, that too without the need of a permanent installation. 
Progressive web app development services are provided in order to accelerate all kinds of business processes that need applications, that can fast forward development, that includes deployment of applications, and the aim of improving user experience with the help of offering better speed across devices. 
Take Pinterest for example. The old versus new Pinterest growth after a PWA transition shows that they gained 60% more core engagements, 50% more ad clickthroughs, and 44% more user-generated Ad $. 
This basically states that progressive web development works better than typical mobile website development. The people over in San Antonio can agree that when they hired progressive web development services they got much better results.
A few more examples of success stories are as follows:
However, when the continuous momentum, as well as increased support, is seen from android and iOS platforms the brands all over have been noticed to be slow when it comes to taking advantage of such benefits. 
A progressive web app development company can interest you in the following benefits of progressive web app development:
A great amount of reliability
When you hire progressive web app development services you will notice that the progressive web applications are very good when it comes to working under difficult network situations. The great part is that some PWAs offer offline content and on the other hand a few of the others inform the user of their network unavailability. Also, when they do this they make sure to offer some limited offline features to the users.
A fascinating amount of responsiveness
PWA is known for its device independence. 
They have been intended to work with full functions on any kind of device whether it be a mobile or desktop.
An incredible amount of attractive user experience
When you think of a progressive web application you can be sure that they are supposed to be designed as much more engaging than installed applications. One of the best parts about a PWA is that it can be used for push notification features on the smartphone that keep your users updated and provide them with timely as well as relevant updates. 
An astonishing amount of security
The progressive web applications are designed such that they use secure HTTPS. This makes sure that any kind of communication that happens between the server and the user's device is absolutely secure as well as fully encrypted. 
A very fast deployment rate
If you have ever gone through the process of a well-developed application then you know better than anyone else that it needs to go through a full development cycle wherein multiple version changes come into the context along with extensive testing. Now, on the other hand, when you go for PWA you can easily deploy them at a much faster rate. Not only do you get to enjoy a faster deployment rate but it also lets you add features later providing your users with a consistent as well as secure experience.
In order to understand all these incredible benefits, one must first understand a precise explanation of a progressive web application. One of the best-known definitions has been given by Alex Russell and is quoted below:
"Responsive, connectivity-independent, app-like, fresh, safe, discoverable, re-engageable, installable, linkable web experiences."
Another fascinating thing about progressive web applications is that they can offer certain functionality which you will typically associate with any native application. Following are some examples of the same: 
Almost instant loading 

Gets installed on the user's home screen and displayed as an application icon

Removes the browser (chrome's navigation) creating a full-screen experience for the users to enjoy

Lets users access offline

Comes with push notification features
If you are a start-up looking for a progressive web application development company to provide you with its services then before you dive into that conversation here's how you need to look at it; any start-up just like yours has a nature that is fast-moving and shows great interest in an increased user base as well as the faster implementation of any kind of solutions. That being said, PWAs come with multiple benefits that such organizations can have even when it comes to developing a full application.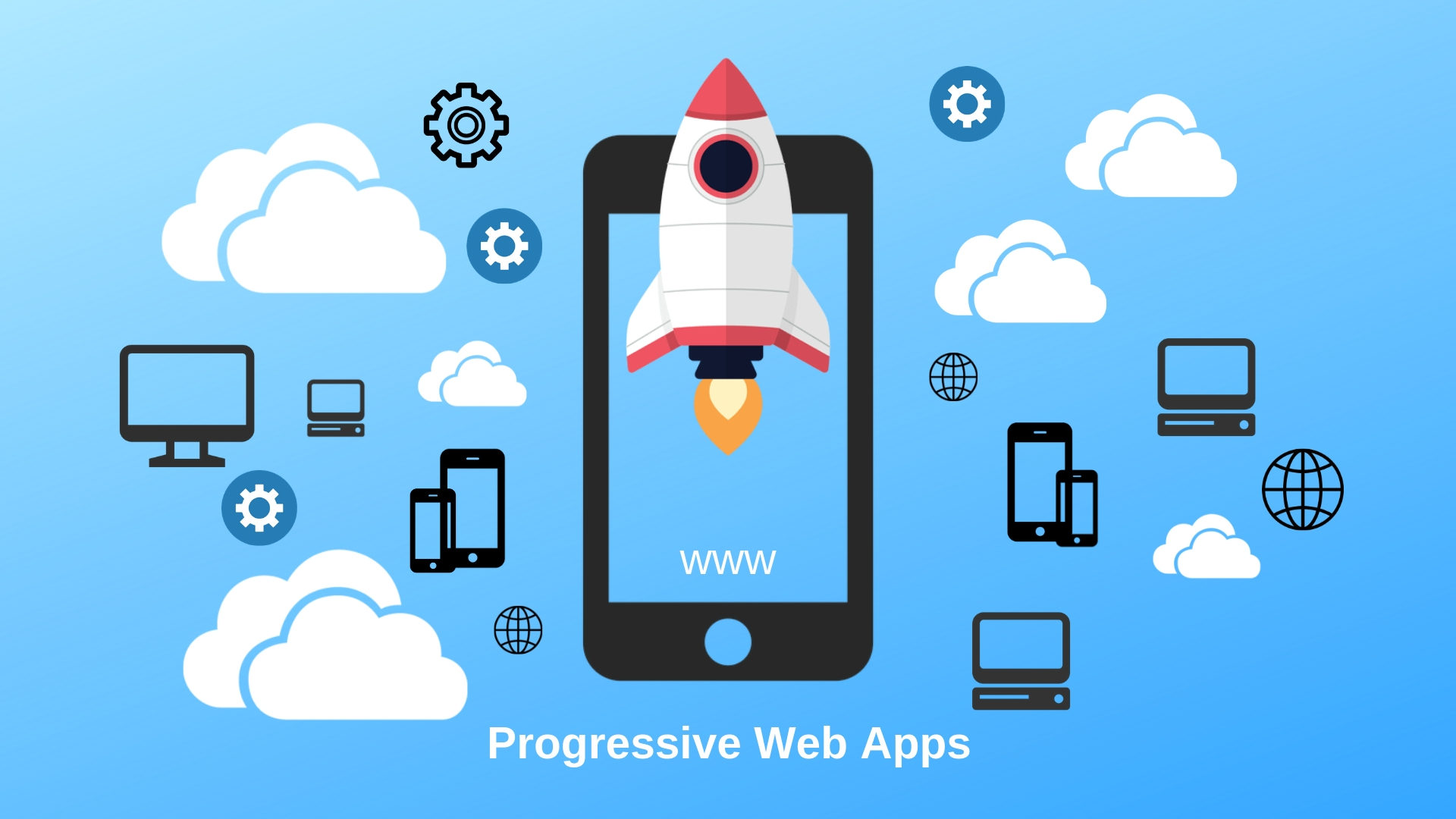 There are several angles to look at the benefits that progressive web application development offers today. If you are leaning towards learning a little more about PWAs then here 2 of the great resources that may help:
Mozilla's PWA guidelines

: This one is an incredible collection of resources if you're a developer who is into exploring the vast amount of potential of PWAs.

Google's PWA "Roadshow"

: a series of amazing video content from Google Chrome Developers providing you with a solid overview. It includes a few insanely successful examples, as well as developer how-tos for your guidance.
We can now conclude by saying that progressive web applications are efficient, effective, powerful as well as fast, and app-like. 
All over we can safely say that any mobile web property can be significantly improved with the help of PW8 implementation and can even eliminate the requirement of many native apps. 
So, if you were thinking of the best time for the integration of such technologies into your customer touch points' ecosystem, then the time is now.
Summary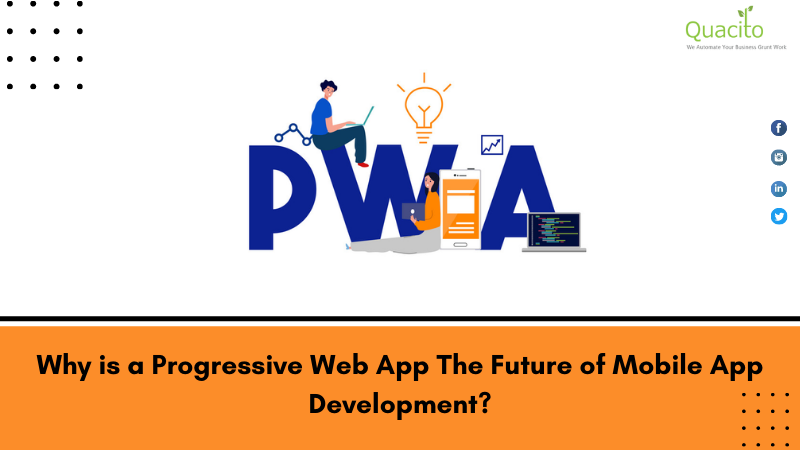 Article Name
Why is a Progressive Web App The Future of Mobile App Development?
Description
Progressive web app development services are provided in order to accelerate all kinds of business processes that need applications, that can fast forward development, that includes deployment of applications, and the aim of improving user experience with the help of offering better speed across devices
Author
Publisher Name
Publisher Logo