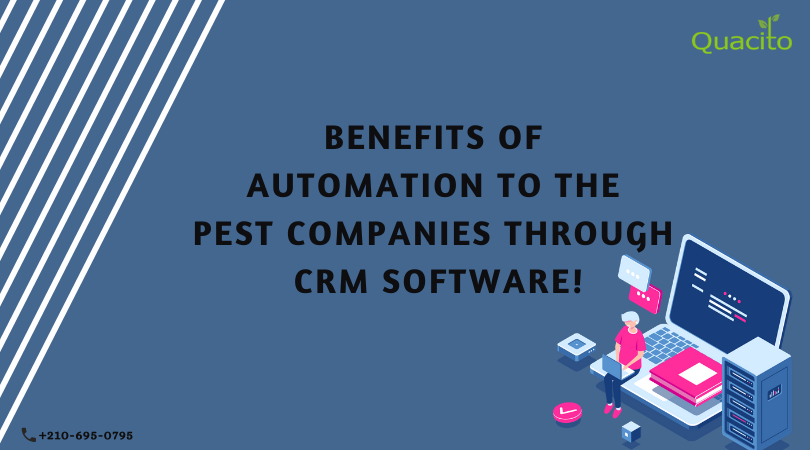 When you think of any business, you'd know that one of the secrets of making it a successful one is that they save a lot of time on whatever they do. Well, that's the key right there. Saving time is genuinely like saving money in your business. If you are able to save even an hour, you can use the same in putting additional efforts that could largely help your company.
History has given us many ways to save time, and these ways have been evolving with time. First, we learned how nobody could do it all, and so delegation came into the picture. And now, a few steps later we've learned how automation is the biggest weapon of saving time.
When you automate your pest business using pest CRM software, you will realize the power of automation. There are majorly two things that help business owners working in the pest control industry, to save time.
Improving marketing as well as lead generation.
Reducing the amount of time that is spent on tasks that are manual
It is obvious from these two points that the time saved in the second one could be used for the first one. So, they complement each other, in a way. Now that we've talked about time-saving as one of the most major benefits of Pest CRM, let's see exactly how that happens.
So, how does pest CRM software help automate your pest business and reduce the time spent on manual tasks?
All the manual redundant tasks that you could think of will just keep you working inside the chaos of your business. Instead, you should be focusing on working on your business.
Thankfully, out of the many pest CRM benefits, one helps you reduce the amount of time spent on such manual redundant tasks.
Now, what about these other benefits that we've been hinting you towards?
Here's a list of features that you'd see as pest CRM benefits –
Task Automation
Routing becomes efficient
Scheduling becomes better
Tasks get completed anytime and anywhere
This was just an overlook of the benefits, but the more the merrier, right? So, let's closely look at some more amazing benefits of Pest CRM when you automate your pest business in the following list: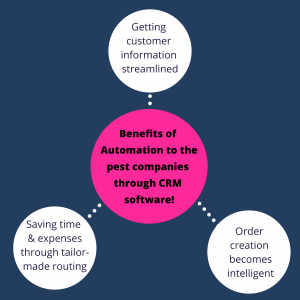 1.    Getting customer information streamlined
Whether it's about you setting up a new customer or you trying to update information about an existing one, it is really important that everything is synced as well as up-to-date. Imagine what happens, when various members of a team are needing to pull up a particular customer's account through different devices, within a moment's notice, and you are not able to afford them pulling up outdated information,  or even struggling with that information altogether.
With a great pest CRM software, the process of adding new customers gets completely automated. This ensures that all of the important information gets added in a way that makes sense, especially when you go on to create the first order.
Another amazing thing is that you get guided seamlessly, throughout the process. This is to ensure that no important information fields are skipped or even get accidentally missed. The brilliant result is a system which is able to store all of the crucial customer data in one place. This provides the relevant data to automatically be there when it's required down the line.
At the same time, if you are required to update the customer information at any point of time later, it is a quick and easy process to do. You will have no need to update the data at different places. You will have to simply update the billing info, contact info, or anything else for that matter, and the same information would be updated throughout your entire system.
2.    Order creation becomes intelligent
Creating orders would become as easy as dragging and dropping the required service into a place. Regardless of the pest, you're dealing in, with a great pest CRM software you will be allowed to predefine the service. This will make sure that the time spent, or materials used, as well as application method, all get included in the service order on its own (automatically).
When creating an order, you will have the liberty to specify which technician is supposed to receive the job. Along with this, you will be able to decide whether the order is a one-time or recurring, as well as when is it required to be completed, or even how often should it be occurring. There is no need for shuffling the calendar or digging through each and every technician's schedule in order to find out who's got the time. When everything is neatly displayed, it makes everything very easy.
3.    Saving time & expenses through tailor-made routing
Once orders get added to the system, you need to run the process of route planning, which can be very time-consuming. Scheduling might take you hours to figure out the best way of getting all the technicians where they need to be. However, with an amazing pest CRM software like DREAM SERVICE SOFTWARE, automated route optimization can make it as simple as merely clicking a button.
By taking addresses for each work order, from the customer information that already exists in the system, DREAM SERVICE SOFTWARE's route optimization module has the ability to automatically organize each technician's day. This helps in making the most of your resources.
Automated route optimization doesn't only give you easier drives for your technicians. It gives you a schedule that is fully optimized. This ends up reducing fuel costs as well as the time taken by the technicians to drive. This means you can handle more orders using the same staff, without having to increase your budget.
In conclusion, using pest CRM software can give you infinite benefits, and can change the face of your business for the better. If you've decided to get yourself pest CRM software, then why not get the best one out there. Know about DREAM SERVICE SOFTWARE at https://dreamservicesoftware.com/.
Summary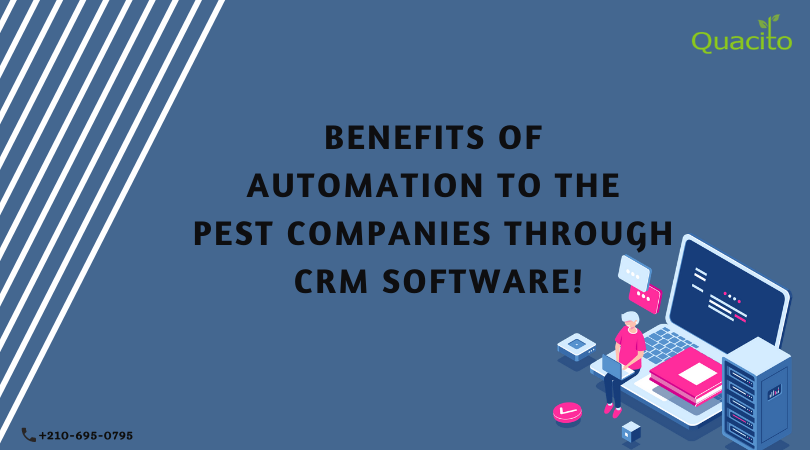 Article Name
Benefits of Automation to the pest companies through CRM software!
Description
When you think of any business, you'd know that one of the secrets of making it a successful one is that they save a lot of time on whatever they do. Well, that's the key right there.
Author
Publisher Name
Publisher Logo