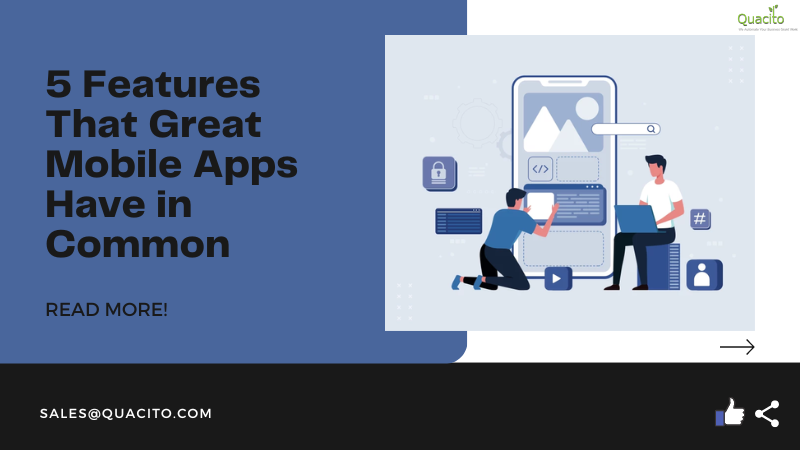 We all know that today the world seems to run on mobile applications. If an application becomes something that people can interact with, then you can be sure that everybody is going to be using it sooner or later. When it comes to well-designed mobile applications they are eye-catching and always motivate you to use them. On the other hand, poorly designed Mobile applications seem to be frustrating and do not give us the satisfaction we need. It is obvious that some basic functionalities like the usability of the app as well as its layout and the user experience. However, one of the most complained about issues is the mobile app features. In today's world where users are constantly craving something amazing, the providers of mobile app services should know about the must-have features of a mobile app. 
Also Read: Top 8 Mobile Development Frameworks in 2022
If you are a mobile app services provider then you should have the basic idea, the color scheme, the layout, and more of such things set in your mind and satisfactory according to the customer. You really need to start thinking about what the customer actually wants. Not meeting their needs is a danger as a competitor might. As a result, you would be losing significant business from potential customers. In today's blog, let's talk about the features in a mobile app that are most commonly found in some of the mind-blowing mobile applications out there today. 
Following is a list of mobile app features that are absolute must-haves:
The simplicity element: we all are well aware of the fact that there are many people out there who have a short attention span, so making the application difficult to navigate will eventually make them lose interest in the app. If a customer is not able to access the information they need quickly as well as easily from your application, they will feel frustrated and find another way of doing so. This way might include using a competitor's application. When you provide them with a clear as well as an uncluttered screen that includes obvious leads to the next step in the application process along with no ambiguity then it would eventually improve the customer experience. This will obviously lead them to encourage the use of the application.
The speed factor: it is vital for your mobile app to have fast-loading screens. Always remember, nobody in this entire world would like to wait for applications to load and give them the information that they need for it. The highest level of frustration can come from looking at the screen loading symbol. This gives way to boredom that eventually results in a decision of uninstalling the app and looking for something better in the competitors' market. The speed factor means using an appropriate set of graphics and making sure not to fetch large tables as well as databases. Keeping it simple and keeping it quick is the way to go. For professional help hire mobile app development companies in San Antonio

.

Choosing great image resolution: as a mobile app services provider, we know that you have to maintain the balance between application speed as well as its functionality and resolution. However, while you do that, always ensure that what you have on the screen is sufficiently detailed and makes the user experience worthwhile. The times of blocky graphics are gone. Modern users expect high definition as well as 16 million colors. If you provide them with anything less than that, it can lead to limited application sales.
The flexibility feature: if you want to achieve the best out of your mobile application, it needs to be available on all three main mobile operating systems. These operating systems include Windows, android as well as iOS. When it comes to applications on the Android platform, they are really simple to upload to the play store. On the other hand, iOS needs to be tried and tested by Apple before they ever allow the application to make it to the App Store. Remember, the coding of these applications does not necessarily need to be different. However, you may have to deal with different screen sizes as well as resolutions so making sure to test on both systems before uploading is a good idea to maintain the flexibility of your mobile application.
Collecting user feedback: it is a dream to make the perfect mobile application in the first go. However, there are always going to be other better ways available to improve your application and suit the users' needs in a more enhanced manner. In short, the best way to understand their needs is to simply ask them. Collecting user feedback has become the perfect way to get customers into telling you what they exactly want. Filtering this feedback into the must-have mobile app features is a great idea. This may include the addition or deletion of features from your mobile application. This process opens opportunities for what is possible to do and what should absolutely be ignored. Putting that little feedback button on your mobile app will empower the app. This is because you will be enabling your client the joy of telling you how you can make their experience better.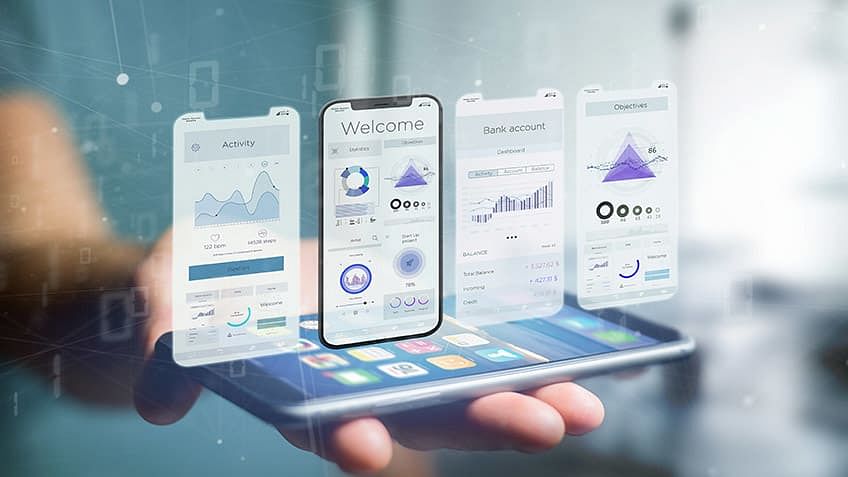 This list of common features in a mobile app can go on and on. Eventually, you will realize that all of these features focus on enhancing the user experience. Being a part of the mobile app services industry, we understand how imperative it is to give users exactly what they want. The above are five of the most crucial mobile app features that you absolutely must include in your mobile application to make it the most appealing one for the users out there.
Summary
Article Name
Features That Mindblowing Mobile Applications Have in Common
Description
In today's world where users are constantly craving something amazing, the providers of mobile app services should know about the must-have features of a mobile app.
Author
Publisher Name
Publisher Logo