Develop control over every aspect of your pest control business with custom software solutions!
Mundane & Costly Processes Which of your processes are inefficient and unorganized? From sales to service follow up, marketing & gathering customer feedback. It's not a matter of large or small companies – it's about your freedom and peace of mind. Pest companies of all sizes can benefit from automation and we have the experience to guarantee help. Paper Is a Huge Liability In addition to processes, paperwork is costing you money, stealing your time, and causing missed opportunities. It causes employees to lose track and pace. It causes you to guesstimate profits, satisfaction, inventory, etc. It causes customers to lose faith in your abilities.
Everyone Loves Quacito – ABC Services, Cooper Pest, Dugas… So Will You!
Eliminating Mistakes = More Time Quacito'sPest Control Software Solutions streamline your processes and the tasks that your employees are laboring through. We're talking about automating several hours of work per employee… each day! What if each of your employees, from the top down, had 2 extra hours to work on improving your business, let alone, just to get things done? And if your operations eliminated 90% of the paper utilized without having to change your work habits and training processes? Operational Challenges Hurt Manual processes are destroying your pest control company and eating your time:
Techs lose leads
Sales reps present the wrong pricing
Techs provide the wrong service
Papers get miss filed
No follow up occurs
Referrals take days & weeks instead of hours to service
The Bottom Line Loss If it takes a customer longer than 30 seconds to submit referrals – you're losing.
If it takes your team longer than 1 minute for a sales rep to call referrals – you're losing.
If your techs aren't gathering daily leads – you're losing.
If it takes a tech longer than 1 minute to report a service provided, recommend an upgrade, and send a satisfaction survey – you're losing.
If your sales team can't leave a signed agreement behind in 5 minutes, that also includes additional proposed services/costs – you're losing.
If your delivery standard isn't same-day-service – you're losing.
Don't hate us. You're candidly welcome. Stop Losing It is in your budget to work with Quacito to overcome these obstacles and achieve the success you've always wanted; you've always needed. Don't Take Our Word for It One of our happiest customers, is industry leader Bobby Jenkins, President of ABC Home & Commercial Services. Pre-Quacito, Bobby admits that even he suffered through the same, costly pains you go through:
With Quacito, ABC has now shaved over $600,000 off their marketing budget and increased revenue by $2.8 million.
Swingle just improved their satisfaction response rate by 1,150%… in 30 days!
If we're able to crush sales records and satisfaction scores for an industry leader that, in theory, should only see marginal results – your results will be shattering.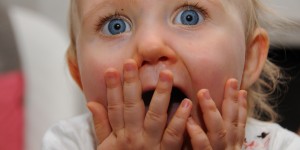 Benefits of Pest Control Software Solutions by Quacito It's probably about time you call us and discuss what you need, but here's a high-level view of products that you can sign up for right now:
LeadNow | Active Lead Generation Software
GoGetQuality | Customer Thank You Emails & Survey Evaluation Software It's not complicated. It's not time consuming. Don't make excuses that hurt your bottom line. Make the change that increases it. PestPac Integration Available | Custom Is a No Brainer To achieve the full benefit of our relationship, you must call Quacito to discuss the custom sales mobile applications we have integrated with PestPac.
It's time that you focus on growth and expansion. Let the processes take care of themselves, exterminating the associated risk – at a fraction of the cost.
For further information & to request a demo, visit https://www.quacito.com/pest-control-service-software/. To contact us, call (210) 695 0795.