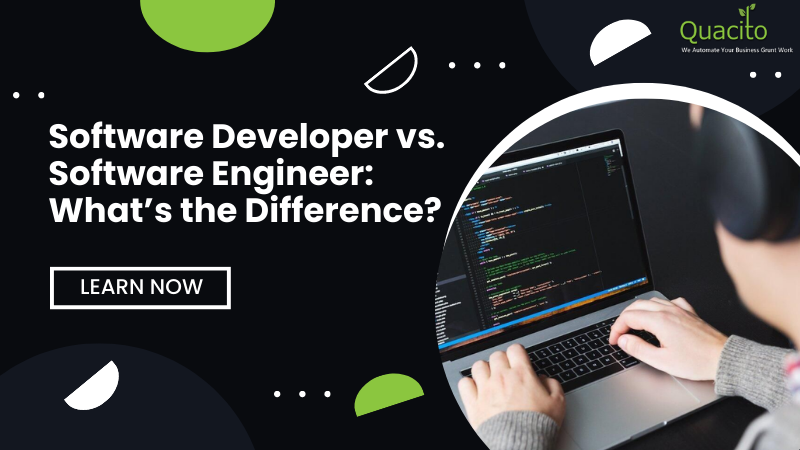 Various studies were continuously proving a projected change when it comes to the employment for occupations in the software development industry. As a custom software development company, we have also been blessed with highly skilled resources. In fact, by the year 2027, the app development software market is analyzed to reach $1039.89 billion.
However, when you are thinking of going on to hire a professional for your software development project you will be able to find experts related to software development as well as software engineering. Nevertheless, you will stop to wonder if these two roles or even similar to each other? As someone who provides software development solutions in San Antonio, Texas, we understand this doubt is common. 
Hence, in this article, we have decided to get our best experts to make an overview of the roles of a software developer and of a software engineer. In this way, you will get help in order to select the professional that will be working the best for your business needs.
So first let's start by talking about what a software engineer does!
If you want the most simple answer to that complicated question then here it is. A software engineer is someone who will apply the principles of software engineering in order to carry out processes like designing, developing, testing, maintaining as well as evaluating computer software. This means that they will hold the skills of strong teamwork since they will work with the separate components of the hardware system. Not only this but they would also be working on creating the tools as well as solutions that are required to develop the specific software. On top of this, a software engineer also searches for potential opportunities wherever the improvement of software can be made. On the other hand, software developers work on a limited scale. This is why software engineers come in to resolve the issues on a much larger scale. 
Now that we have covered a little bit of that, let's talk about what a software developer do!
The role of a software developer is of a professional that is held responsible for building cross-platform software for different devices. Basically, they are the people who write the code from scratch. Most common examples of such software would be the diverse number of various mobile as well as desktop applications for different operating systems. This includes very famous applications like Instagram, Facebook, Photoshop, and even MS Word. Unlike the job of a software engineer, this one is primarily an individual activity. This means that a software developer does not work on separate program components like a software engineer does as mentioned before. A software developer, on the other hand, works on the complete program structure overall. Developers are mostly known for using pre-made tools as well as frameworks that build the software. They have a much-limited scale when it comes to resolving issues, as compared to the engineers.
There are many studies and analyses that have proved that there is a huge difference between the roles of a software engineer and that of a software developer. This is because the processes of software engineering and software development are also very different from each other. But by reading that does your mind make you believe that a software engineer's position is better than a software developer's?
Let's debunk it all and understand what is the difference between software developers and software engineers. 
By now you have realized that both of these specializations are referring to one scope of software development. A software developer and a software engineer are definitely not similar to one another. In order to find the difference between their roles let us begin by analyzing the major aspects of each of these occupations separately.
When it comes to software developers:
-they typically require entry-level education for such an occupation. This may include a bachelor's degree in information technology or even in computer programming. These are the degrees where the software development specializations are being studied by such professionals.
-the process of software development is an individual activity which means that it requires developing the overall application itself.
-a developer is responsible for functioning with different aspects of the software project development process.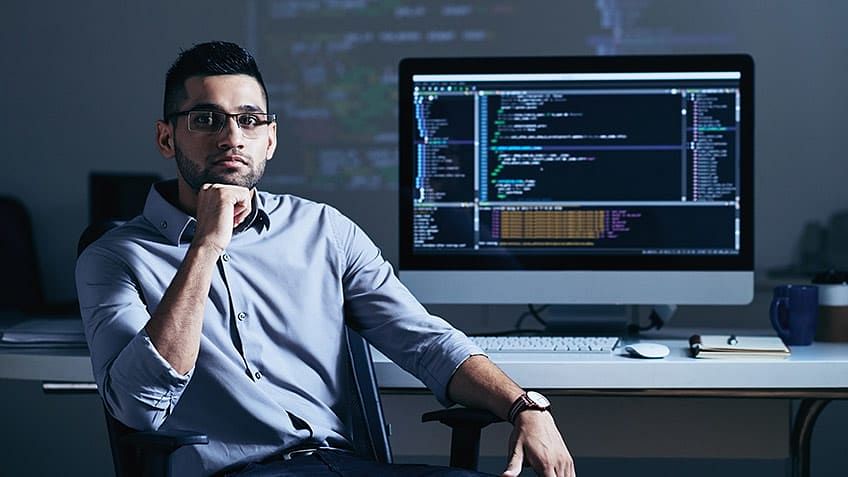 -the role of a software developer requires them to create and deliver a complete program from scratch.
-the duties of a software developer or also performing issue resolved and processes. Just like the software engineers they were involved in this process but on a limited scale. This is exactly the reason why they are usually more creative when it comes to providing solutions that can be embedded into the software project. 
-an expert in the software development process would always use pre-made tools in order to deliver software solutions for desktop, mobile, as well as web. 
When it comes to software engineers:
-even as a software engineer the typical entry-level education including a bachelor's degree in software development is often required. However, the difference is that the degrees in software engineering are add-on benefits rather than the essential requirement of the occupation. 
-the process of software engineering is a team activity which means it requires a high engagement process in order to be executed well.
-in the process of software engineering the professional needs to be completely involved in the entire process of software development and not only some particular aspects.
-the role of a software engineer is to separate the components of the software and closely cooperate with other professionals to build and deliver the ready-to-go system.
-when you look at the working style of a software engineer, it would imply resolving issues on a large scale. This means that software engineers are less involved when it comes to creative solutions. They are found to be more systematic and pay attention only to real concerns. 
-you will find that a software engineer is a professional who is creating the tools which are further used for the software development process by a software developer. 
In conclusion, if you are looking for someone for the creation of your software development solutions and are confused between a software engineer and a software developer then these distinct roles can help you figure that decision out. 
If your business needs a dedicated team of software developers or software engineers then the best idea is to talk to the Quacito LLC professionals. You may not need to hire them but their guidance would really help you out in figuring out the best decision for your business.
Email us your project requirement at: sales@quacito.com or request a quote here!
Summary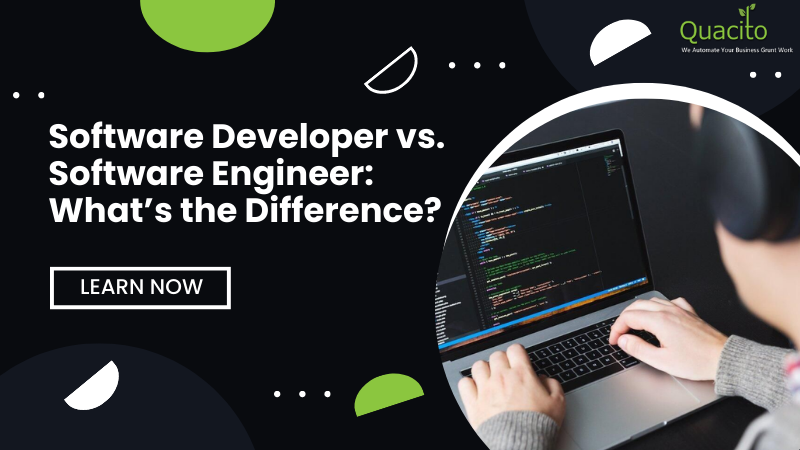 Article Name
Do you need a software developer or a software engineer for your project?
Description
In this article, we're going to further demystify the differences between software developers and software engineers. We're also going to look at their job descriptions so that you'll know which job is better suited for your skillset.
Author
Publisher Name
Publisher Logo