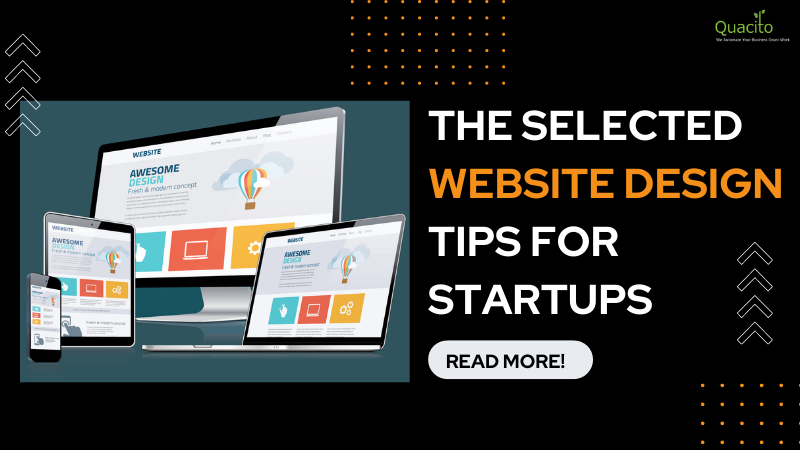 Designing a website for a startup can be a daunting task. There are so many things to consider, from the overall look and feel of the site to the user experience. And if you're not a designer yourself, it can be hard to know where to even start.
However, building a website is essential for any business trying to grow and succeed in today's digital age. But, with so many different aspects to consider, it can be tough to know where to start. Here are 8 web design tips that will help your startup create a website that is both effective and appealing to potential customers.
Choose the  Right Platform
The first thing you need to do is choose which platform you want to build your site on. There are a lot of options out there, but we recommend WordPress or Squarespace. They're both user-friendly and offer a lot of flexibility when it comes to website development services in the USA.
WordPress is a content management system (CMS), while Squarespace is a drag-and-drop website builder. This means that with WordPress, you have more control over the look and feel of your site, as well as the ability to add custom functionality with plugins. However, this also means that WordPress can be more complex to use than Squarespace. 
On the other hand, Squarespace is much easier to use, but it doesn't offer as much flexibility in terms of design and customization. So, which one should you choose? It really depends on your needs and preferences. If you want a flexible and customizable website, WordPress is a good option. However, if you're looking for an easy-to-use platform with beautiful designs, Squarespace might be a better choice. Whichever platform you choose, make sure to do your research and pick the one that's right for you.
Keep It Simple
When it comes to web design, less is definitely more. A cluttered, busy website will only serve to frustrate and alienate visitors. Instead, focus on creating a clean, straightforward design that is easy to navigate and understand.
Use High-Quality Images
People are visual creatures, so it's important to use high-quality images on your website. Not only do these images make your site more visually appealing, but they can also help convey your brand's message and values.
Make Use of White Space
When it comes to website design, there are a number of important elements to consider. In addition to using high-quality images, it's also important to make use of white space on your website. This empty space helps to break up content and makes it easier for visitors to digest information. Including plenty of white space on your website also gives it a more professional and polished look. Too much text can be overwhelming for visitors, so be sure to use white space judiciously to ensure that your site is easy to navigate and pleasing to the eye.
Use Fonts Sparingly
While choosing the right font is important, it's also crucial that you use them sparingly. Too many different fonts can make a website look busy and cluttered. Stick to one or two fonts throughout your site for a cleaner, more polished look.
Prioritize Content
Your website's content should be the star of the show. After all, it's the reason people are visiting your site in the first place. But too often, websites put their design first and foremost, creating a beautiful but ultimately unusable site. It's important to strike a balance between form and function, ensuring that your site's design supports rather than detracts from your content. 
Use headings and subheadings to break up text and make it easier to read. And don't be afraid to use white space – it can actually make your content more digestible. By keeping your content front and center, you can ensure that your website is both informative and visually appealing.
Incorporate Calls to Action
Your website should have a clear purpose, and you should make it easy for visitors to take the desired action. Incorporate calls to action throughout your site, such as "sign up for our newsletter" or "download our e-book."
Test Your Site
Before launching your website, it's important for any custom web designer in San Antonio to test everything to ensure that it is working properly. Check all links to make sure they are working and try out different browsers to make sure your site looks and functions the way you want it to.
By following these web design tips, you can create a website that is both effective and appealing to potential customers. Keep your site's design simple, use high-quality images, and make use of white space. Prioritize your content and incorporate a call to action throughout your site. And finally, don't forget to test everything before launching your website. Do you have any other web design projects in mind? Let the QUACITO team work with you. Drop us an email at sales@quacito.com
Summary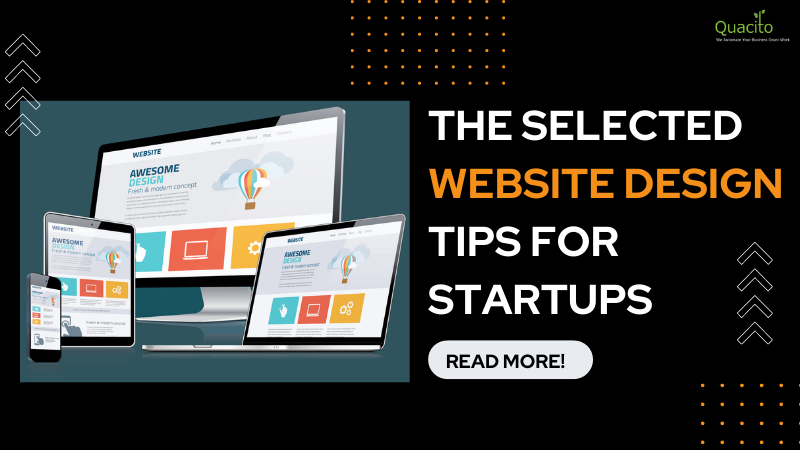 Article Name
Top Web Design Tips for Startups Trying to Grow
Description
By following these web design tips, you can create a website that is both effective and appealing to potential customers. Keep your site's design simple, use high-quality images, and make use of white space.
Author
Publisher Name
Publisher Logo