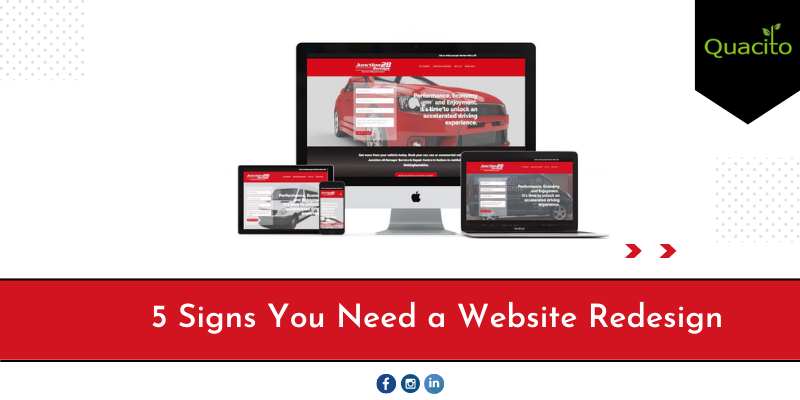 Have you decided to opt for a website redesign that is more difficult than to launch a website from its development phase? Having no website to promote your business gives you a sense of emergency and determination that you simply don't feel with an already designed business website. We have seen clients with poor website designs doubt whether their investment in a website revamping service would make sense or not.
Talking particularly about professional websites, we think there are several signs for a design revamp but the top 3 are mentioned below. Also, through this blog, we are explaining how your choice to go for a website redesign will affect your business.
Your website hasn't been updated in over 3 years
The state of technology is growing each year, so the website's age is a big sign you should be opting for a redesign. A business website that hasn't seen any major updates in the last 3 to 5 years comes in the list of outdated websites and casts a shadow of doubt on your company when visited by your potential customers. Moreover, it drastically weakens your brand image in the eyes of competitors.
You are receiving common questions from your visitors
Your website is the main communication channel with your potential clients, partners, shareholders, and employees, so it should always answer the queries these people may have in their minds during a visit to your corporate site.
If you get a lot of common questions through emails that your company can-but your website does not answer, you may need website design services to update the pages. But in the case the website does give the answers that your visitors are looking for, you definitely need to conduct a UX audit and a revamp to ensure easy navigation and a better user experience.
Otherwise, you will see an increase in the workload and costs of your communication department but also silently agree that it's fine to have users who leave after not getting the right information they are looking for and making no attempt to fill a contact form.
Your website isn't optimized for mobile devices
Optimizing your website or eCommerce store for mobile, tablets is imperative. 71% of people use their mobiles as their primary research tool on the Internet, while 63% of customers prefer to order when a website is mobile-friendly.
According to the stats by Search Engine Watch, Google reported that 50% of users say they visit a nearby store or mall within a day of researching it and 18% of local searches lead to sales.
This is another sign and if you ignore it, you're going to miss out on potential customers!
Your corporate website limits your growth
It is a fact that your website should reflect your brand and contain all the relevant information for the visitors. As your business is evolving over the years, at a certain point you have to add valuable information on your pages.
You can ask yourself whether your business feels suppressed by the capabilities of your current site or not. Perhaps, you have now hundreds of products to sell and your existing website menu is too cluttered as per the eyes of the users.
Hiring website design companies ensure your website adapts to your business and you are able to transform your business website into a powerful tool for your business objectives.
It is affecting your search engine ranking
You might know that 92% of online experiences start with a search engine like Google. SEO is an incredibly important factor to create your digital presence and it affects where your site is ranked when a customer searches for the products/services you offer.
For example, if a customer searches "accounting company" would your accounting company's website show up on the top 10 results or page 100? 75% of users never scroll the second or third page, which means your potential customers are more likely to visit your competitor's website who is ranking on 1st page instead.
A top-ranking of the targeted keywords bring traffic to your website. If you think you are lacking here, it could be time for a website redesign.
Stay in the game with up-to-date website design
When you invest in something, you always desire it to last. Sadly, this is not applicable in website designs. Being able to understand and admit that your existing website no longer works for your business is important. If any of the signs listed in the blog sound familiar to you and you are planning to get the best professional-looking website redesign, reach out to QUACITO to learn your next steps.
Why Quacito LLC
When you hire us to redesign your website, our primary goal is to enhance your bottom line. Your new website will get you more traffic, drive more quality leads, and ultimately increase your profit.
We offer custom website builds from the ground up. Our team of website developers in San Antonio create a website using HTML or even craft one in your favorite CMS. The options are endless.
Whether you are interested in a simple, 7-page website or a complicated 100-page website, Quacito can make it happen with our custom website design service options. Know about our secret hacks for website designing here!
If you're looking for a top-notch website redesign company, feel free to contact Quacito at +1-210-695-0795
Summary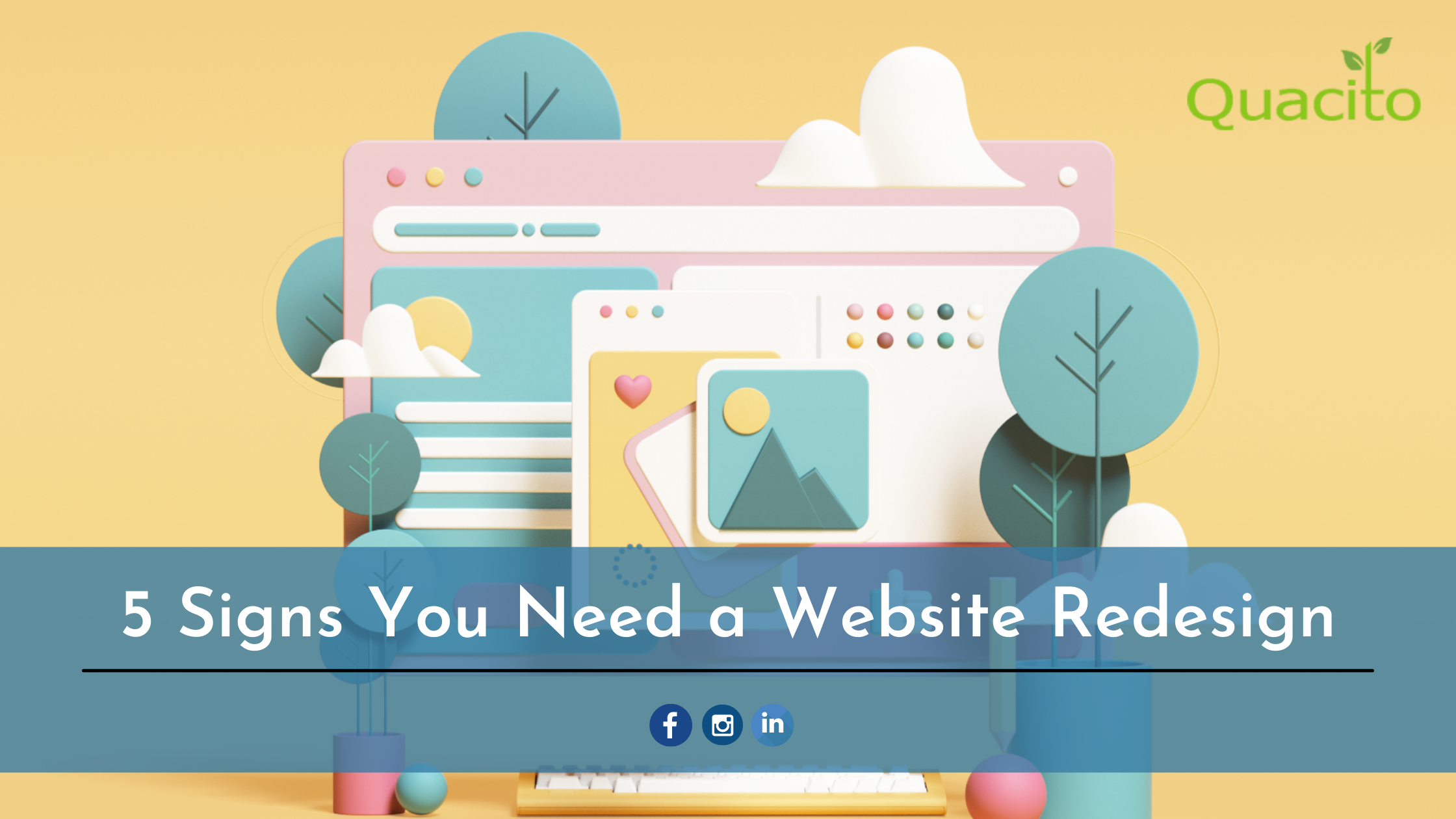 Article Name
5 Signs You Need a Website Redesign
Description
If your website isn't bringing results in this digital world, then you need a website revamp services for your business site.
Author
Publisher Name
Publisher Logo