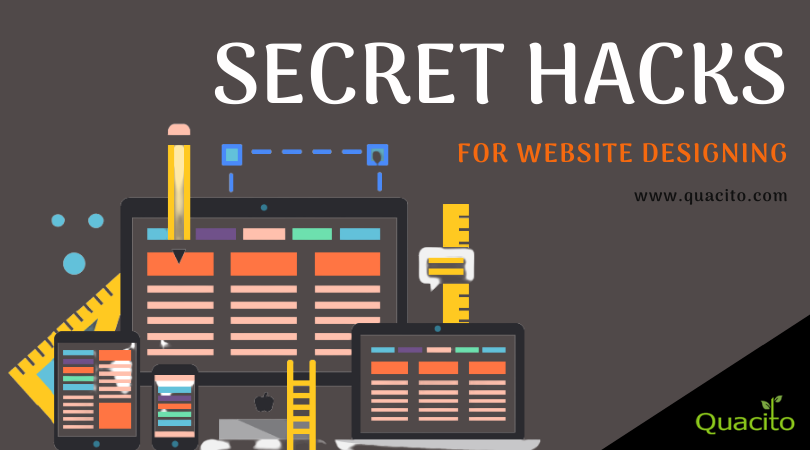 These days, it has become really easy to build as well as run your very own website. With the help of content management systems or CMS, as well as blogging platforms, anyone who wants to become a web designer can easily start building a professional-looking website, without any kind of real knowledge of coding.
However, there is a real challenge out there. It can get really difficult to set yourself apart from the mediocre crowd trying to do the same thing as you. This whole thing would require an approach that is adaptive. So, when it comes to the latest web design trends as well as strategies, this is the kind of approach that would work, and this is coming straight from one of the pioneer custom website development companies.
All in all, whether you're okay with it or not, professional web designing is a competition, and you need to win, to survive. Of course, you can choose to go for professional web designing services, if you're not ready for this hassle.
However, if you decide to go for it, on your own, it should become your goal to outperform your website's competitors in all the areas that really matter. This would include search engine rankings as well as conversion rate and much more.
In order to accomplish all this, you will need to employ web design practices that would put the user experience first and further elevate your authority in your particular niche.
1. Building while keeping speed in mind
Let's start by talking about a huge blunder. When making a website, one of the worst ways is to load it up on useless features. These would include features that offer little to no value to those who are your target users. Doing this would not only disrupt the user experience, but it would also slow down your site as well as put off visitors coming to it.
There are many people out there who advise not using free blogging platforms. It is believed that with a modern CMS like WordPress, it becomes really easy to add functionalities like interactive calendars, image sliders, as well as contact forms to your website. Therefore, all you really need to do is look for the right plugin. Further, you'd have to integrate it directly into your website. However, it is unfortunate how a lot of web designers, in the beginning, develop a nasty habit of installing absolutely unnecessary plugins as well as leaving them gathering virtual dust uselessly.
Overloading the site on plugins, will slow down your site, make it more vulnerable to crashes as well as security breaches, make the user experience and your brand suffer.
Two simple things to remember:
(A) Before installing any plugin, specify your goals
(B) Be bold to remove the plugins you don't require
Always run your site through Google PageSpeed Insights, to make sure it is running at its peak performance after you've done any new changes.
Visual content also hinders your website's loading speed. Know how to optimize images like site headers, backgrounds, as well as blog photos. Using an image optimization tool to automatically compress attachments etc, is a great idea.
2. Making Good Use of White Space
This is another way for improving your site's loading speed. Pick up a minimalistic theme fully utilizing the white space. The users require focusing on elements that really count. Utilizing the white space can make you provide your users with a distraction-free experience. This will definitely translate into more and conversions.
It can be a little tricky to maximize the white space without making your site look too plain and simple. Remember, it's all about emphasizing the elements that you want your visitors to have their focus on. Here are a few tips for the same:
The white space can be in any color you want. The color can be black, yellow, green, all in light shades of course. It should be easy on the eyes as well as make the key elements stand out. White spaces work the best with plain text. White spaces are a great way to ease the reading experience of the user. Have a look at the famous Wikipedia, for example. It has an astonishing amount of articles and yet, you can see them employ white space for focusing your eye's attention.
Using subtle details. Avoid making the site too plain, by including small details like patterns, animations, as well as icons.
3. Optimizing for the Mobile Users
With the evolution of technology, the future of the internet is with the people who are using mobile devices much more than their computers. They do it for activities like social media as well as other online searches. Confirmed by Google in 2015, it still continues to be the trend in 2021. Now, remember that your job is to provide a great experience. Therefore, as a web designer, you can never ignore responsive as well as adaptive design, as your audience is mostly using smaller screens.
If you're a beginner, responsive is more reasonable as it is faster as well as more flexible. It might be harder to implement though as it depends on coding for proper functioning. However, if you're using a CMS, it's a great idea to just start by choosing an already responsive theme, and then build around it.
In the end, make sure to use Google's Mobile-Friendly Test for checking if your site is ready for your mobile audience.
In conclusion to this blog, successful website designing demands creativity as well as patience to learn the best practices. Don't expect to become a pro overnight. Take time to learn new tools, read more guides, as well as try new ideas for gaining experience. As a web designer, it is highly crucial for you to take care of all of the above. As you go along, you will find many more things you need to go, so keep looking and adapting! Here's wishing you the best. Happy Web Designing to you.
For any more information on the same,
visit https://www.quacito.com or contact us at +1-210-695-0795
Summary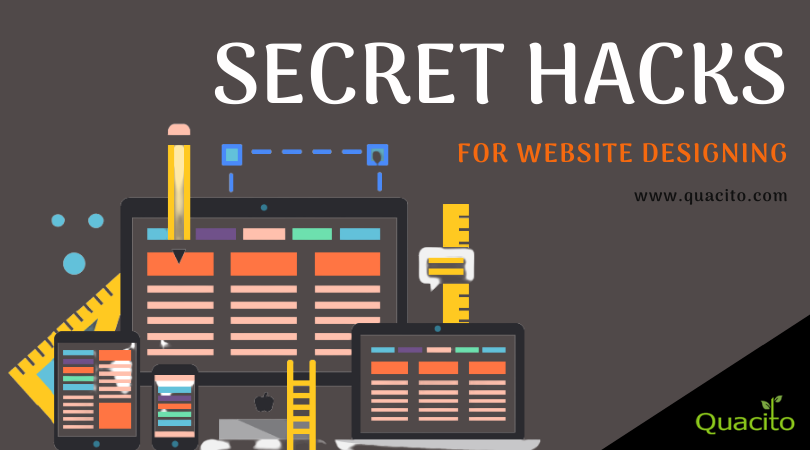 Article Name
Secret Hacks for Efficient Web Designing
Description
If you are looking to build a beautiful website for your business? Know the Secret Hacks for Efficient Web Designing.
Author
Publisher Name
Publisher Logo