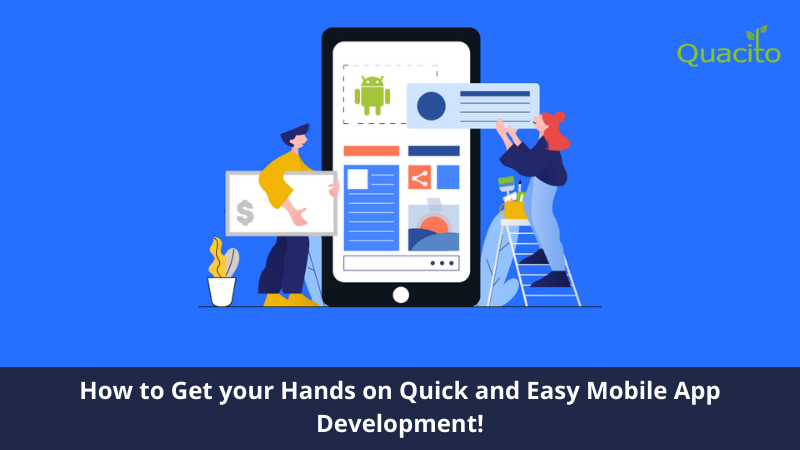 Yes, you want mobile app development in San Antonio, and yes you want it to be executed in the best way possible, but most of all, you want to get there faster! Why? Well, because your next big app idea might be someone else's next big app idea. And, if he gets there first, then you're done! Imagine facebook being someone else's idea and not Mark Zuckerberg's.
Boy, that would change the game.
So, when the point is to get there quicker, then, let's talk about what you can do to get there. In this blog, you will get to read exactly that. Here are some tricks and tactics to get your hands on quick and easy mobile app development:
Mockups are to be focused on
This is actually one of the most crucial steps, that is likely to be missed by mobile app developers, for creating things quickly. Eventually, it ends up in everything becoming futile. A mockup is important for making the final delivery really quick. At the very beginning of the development, you might find that there are a few strong opinions about the final product. However, even these opinions are useless for articulating the sort of end product that was intended, if there is no mockup. Mockups are something that allows mobile app developers to make sure that they are exactly on the same page as their clients are.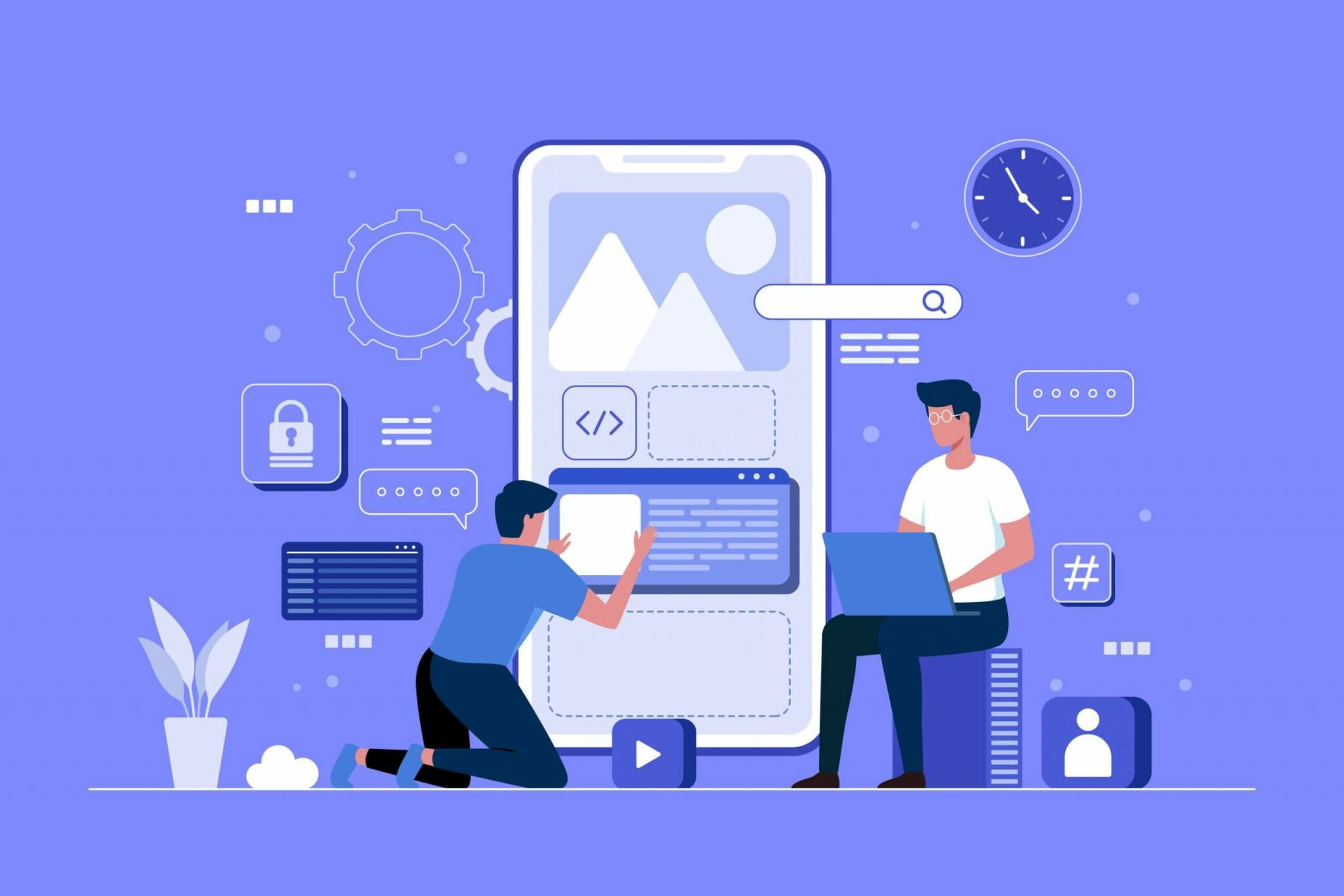 Eliminating time-consuming processes
Of course, this one seems obvious. However, we all know that mobile app development is considered to be a time-consuming process in itself. Native apps are known to add different levels of capabilities but they require communication as well as marketing strategies and much more. Don't forget that different operating systems are available with different source codes to run distinctly. This is where hybrid and cross-platform apps come into the picture.
We are just trying to figure out the reason for considering the procedure to be complex, expensive, and time-consuming. Since these apps are able to operate on more than one platform at a time, they relax the developer without them having to create separate versions of the app code.
Testing rigorously
Mobile app developers should always remember that it is highly crucial to be watchful with the application when they are building it. The app must be properly tested. A very important step here is that it also has to be put to quality control. This is where professional testers would prove to be really effective. Although this is considered to be time-consuming. However, one may not intend their potential customers to get frustrated but it's important to get all the bugs discovered as well as fixed before handing it over.
Bringing interactive prototypes
The prototypes are known to play a significant role in enabling mobile app developers to build the app and test it too. Not only that much but it also helps iterate as well as re-iterate. Always remember, the prototypes can easily be re-built at a very affordable cost. When it comes to mobile UI design, an interactive prototype would always play a crucial role in the entire process of development.
Including experienced resources
If you're planning to get an app developed, or if you're building one on your own, you are going to need help, in either way. So, the best thing to do is to get the most suitable kind of help. This means, defining your needs properly, before going out for the hunt. You need to know the exact skills you're looking for in a person. As we all know, one rotten fish can spoil the entire lake. You do not want anybody slowing you down. Be careful about who you add to your team. Make sure that they are like-minded people and everyone is on the same page, throughout the entire journey.
Having a proper app development strategy
Yes, time is of the essence, but do not just dive in without having a proper app development strategy in place. You should always, start by having a clear vision. Otherwise, you may end up doing the first few steps quickly, but might just get badly stuck in the middle. It may also result in quick, but poor work to show for. When you have a strategy, it sort of means that you have a blueprint of a construction site. You know how it is absolutely impossible to build a building without a blueprint, right? Well, just like that it is the worst idea to build an application without a mobile app development strategy in place, to begin with.
So, if you're planning to go for mobile app development company in San Antonio or anywhere else, and you want it to be quick and easy, follow these simple tricks and get to work! It goes without saying that there are many more such hacks and tricks to get your hands on quick and easy mobile app development. The more you read about them the more you will apply them. Eventually, you will stop feeling like mobile app development is a long, scary, or hard process.
Why Quacito LLC
When you hire us for mobile app development services in San Antonio, our goal is to make sure that we are enhancing your bottom line properly. Your application should get you more and more traffic. It should also make sure that there are more quality leads being driven in and ultimately ending up in an increased profit for your business.
We offer custom website builds from the ground up. Our team is a group of handpicked talent.
If you're looking for a mobile app development company, feel free to contact Quacito at +1-210-695-0795.
Read about why should you seek a reputable mobile app development company for your online business here!
Summary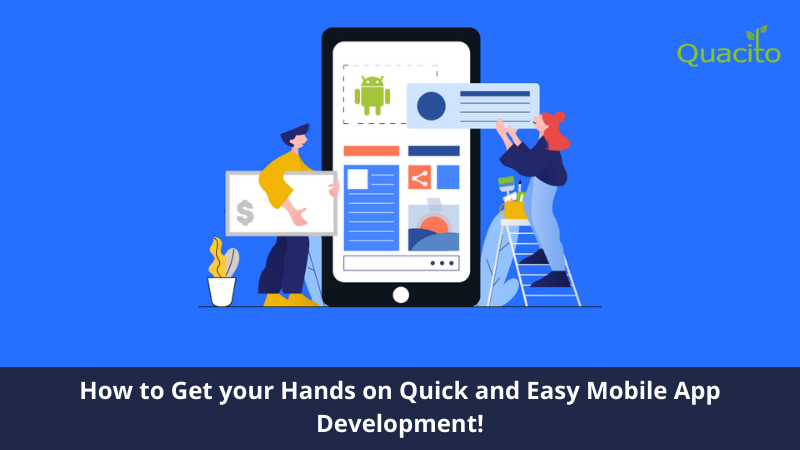 Article Name
How to Get Your Hands on Quick and Easy Mobile App Development
Description
Here are some tricks and tactics to get your hands on quick and easy mobile app development.
Author
Publisher Name
Publisher Logo