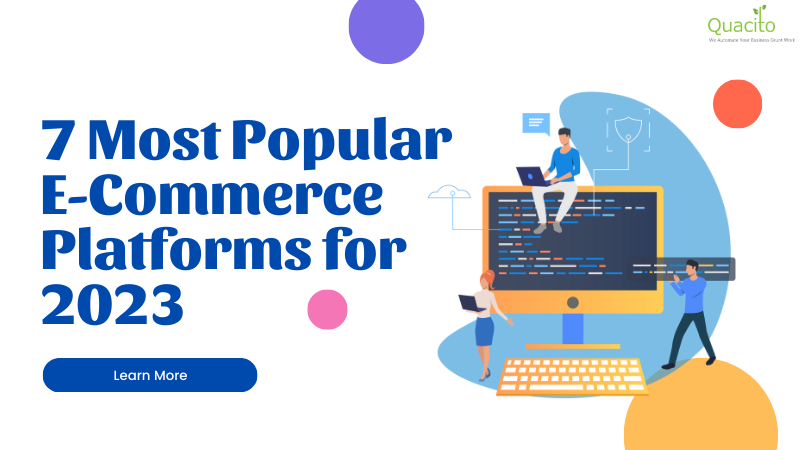 The world of e-commerce is growing exponentially, and that means the platforms used to create these digital shops must also evolve. With more advanced features and better usability, these platforms are making it easier for small businesses to reach global customers. Here is a look at seven of the most popular e-commerce development platforms for 2023:
Shopify: Shopify is one of the most widely used e-commerce development platforms because it's easy to use and offers a wide range of features. Its intuitive dashboard makes setting up a shop in minutes possible with the minimal technical knowledge required. The platform also has tools specific to marketing, analytics, customer support, payments, shipping options, and more. Plus, with its wide selection of customizable themes and plugins, it makes designing a store to fit your company's branding a breeze.
Magento: Magento is an open-source platform that offers robust e-commerce capabilities. It has the ability to create custom content, integrate with third-party services, manage inventory and customer data, configure shipping options, and more. Plus, its drag-and-drop design tools make setting up a store easy even for those without coding experience.
WooCommerce: WooCommerce is another popular e-commerce platform that runs on WordPress. This integration allows users to easily add features such as product pages, shopping carts, payment gateways, and more – all in one place. Plus, its extensible architecture allows developers to create their own custom plugins.
BigCommerce: BigCommerce is an all-in-one e-commerce platform that makes setting up an online store a breeze. It offers reliable hosting, easy customization of products and pages, built-in marketing tools, and more – all accessible via an intuitive dashboard. Plus, its integration with Google Shopping makes reaching customers easier than ever before.
Squarespace: Squarespace is a great choice for those looking for a website builder that also doubles as an e-commerce platform. With its intuitive drag-and-drop interface, it's easy to design a professional website while creating product pages with integrated payment gateways and inventory management. Plus, its integration with third-party services such as Amazon and eBay makes it easier for businesses to reach customers across multiple platforms.
OpenCart: OpenCart is a free open-source platform that provides an easy way to get started in setting up an online store. It offers features such as product management, order tracking, payment gateways, marketing tools, and more – all from within a single dashboard. Additionally, its integration with popular social media channels allows businesses to easily spread the word about their products or services.
PrestaShop: Last but not least is PrestaShop – another open-source e-commerce development platform that serves as a great option for those just getting started in e-commerce. It's easy to use and comes with a wide array of features including built-in payment gateways, marketing tools, multilingual support, and more. Plus, its intuitive dashboard makes it easy to keep track of orders, customers, and inventory in one place.
Also Read: Is WordPress Right For E-commerce Web Design And Development?
Each of these e-commerce development platforms offers something unique that can benefit small businesses looking to expand their reach online. Whether you're just starting out or already have an established store, any of the above options can help you take your business to new heights!
With so many options available for e-commerce development platforms, it's important to do research before deciding which is right for you. Consider things like the features offered, ease of use, and customer support. By taking the time to compare each platform, you can find a solution that will help your business achieve success in 2023 and beyond!
Why Do You Need E-Commerce Development Services?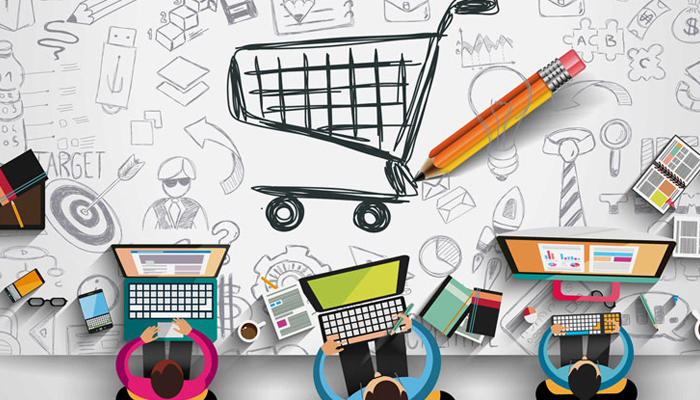 For businesses, the advantages of e-commerce development services are clear. They allow you to establish an online presence that can be accessed by customers around the world at any time. They also help to streamline and automate a variety of processes including product ordering, inventory management, customer service, and more. Additionally, they provide business owners with access to powerful marketing tools like email campaigns and social media integration.
But what makes these services truly invaluable is the ability to tailor them to your exact needs. With custom e-commerce solutions, companies can create a unique shopping experience for their customers that fits precisely with their branding and business objectives. From payment processing systems to advanced search functions, custom e-commerce sites offer an extensive range of features designed to increase sales and boost the customer experience. Furthermore, expert e-commerce developers are able to incorporate security features like encryption and fraud detection systems to ensure safe, secure payments for customers.
Ultimately, by choosing the right website development services in USA for your business, you can drastically increase your reach and maximize your potential profits. With a tailor-made solution that is optimized for maximum performance, you can position yourself as an industry leader in the digital age – ensuring long-term success in a highly competitive market.
Additionally, it's important to note that custom e-commerce development services also offer scalability benefits — allowing businesses to add new products or services as they grow over time without having to start from scratch each time. This can be a huge advantage in terms of both cost and time efficiency. Furthermore, getting the right e-commerce development services at Quacito LLC can provide essential insights into customer behavior that can help inform decisions on product placement and design for the future. So if you want your business to succeed, it's worth investing in custom e-commerce solutions that will help you reach your goals.
By taking advantage of all the features available from professional e-commerce development services, businesses are able to improve their digital presence and gain a competitive edge over their competitors — ultimately resulting in increased revenue and higher customer satisfaction levels. With so many benefits at stake, there's no reason not to take advantage of these services today!