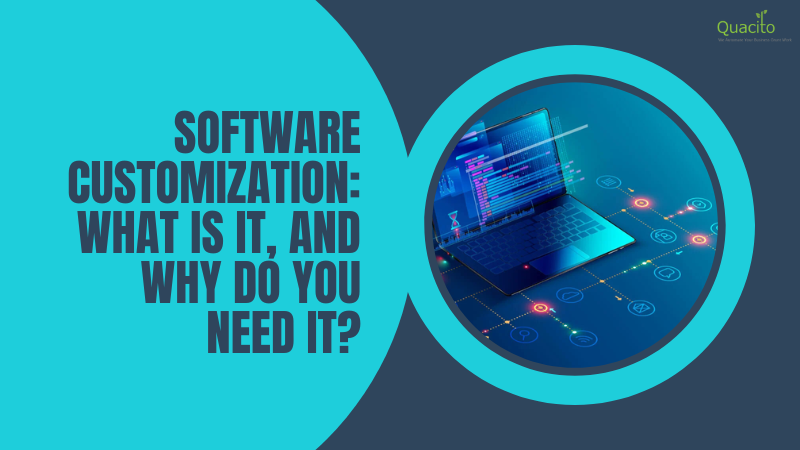 Software customization is the process of creating, modifying, and configuring the software to meet specific customer needs. By customizing generic software, users can tailor the application to their individual requirements and preferences, making it more efficient and easier to use. This makes software customization an essential tool for businesses that need specialized applications or features which are not available through off-the-shelf products.
For businesses that require a high level of control over their applications and data, software customization can provide additional flexibility. With customized software solutions, administrators can add in user access levels and control who has access to sensitive information. Additionally, they can customize functions such as automated processes or reports according to preferences or specific industry standards. Customization also allows for integration with existing systems, eliminating the need to purchase additional software for compatibility purposes.
Lastly, there is an increased level of security when using customized software solutions. By controlling who has access and what features can be used, businesses are able to better protect their data from cyberattacks and unauthorized access. Additionally, they can set up automated notifications that alert administrators if someone attempts to make changes or gain access without permission. For these reasons, software customization is essential for organizations that require secure applications and data protection protocols.
Overall, software customization provides a wide range of benefits for businesses by meeting their specific requirements while also providing enhanced user control, compatibility with existing systems, and improved security protocols. It is important to note that in order to ensure successful customizations it is necessary to have an experienced development team in place that can meet the organization's needs. By working with a skilled software customization specialist, businesses can ensure they get the most out of their applications and keep their data secure.
6 Advantages of Software Customization:
Increased Efficiency – Customization allows you to tailor the software to your exact needs, eliminating the need for complex coding or unnecessary features that could slow down the system. This means users can work faster and more accurately, boosting productivity.

Cost Savings – By designing a custom-made solution, businesses can save money on licensing fees while still having access to the same level of quality and functionality as non-customized solutions. Additionally, because custom solutions are built from scratch using existing technology, there is no need for expensive upgrades in the future.

Improved Security – By creating a tailored solution, businesses can ensure that their data is stored securely and accessed only by authorized personnel. This reduces the risk of malicious attacks or breaches, minimizing any impact on productivity.

Enhanced User Experience – Customized software solutions are designed to meet the specific needs of users, eliminating any confusion or frustration when using the system. The result is a more intuitive user experience that drives engagement and improves usability.

Scalability – With custom software, businesses can easily scale up or down depending on demand and budget constraints. This allows organizations to stay flexible and responsive as their needs change over time.

Flexibility – Because they are created from scratch, customized software solutions allow businesses to add or remove features as needed. This makes them more versatile and easier to customize in the future, making them worthwhile investments for companies of all sizes.
Overall, custom software can help businesses become more efficient, cost-effective, and secure while also enhancing user experience. By taking advantage of these six advantages of software customization, organizations can reap the benefits of a tailored solution that meets their exact needs.
By taking the time to create a customized software solution, businesses can maximize their potential and ensure they are well-prepared for any challenges that come their way. With the right strategy and implementation plan in place, customizations can drive significant returns on investment while streamlining processes and boosting engagement among users. Ultimately, an effective customization process can help businesses achieve their goals and succeed in the long run.
How Do We Work?
Quacito provides custom software solutions that are designed to meet the unique needs of each individual organization. Our team works with our clients to develop custom applications and systems that are tailored to their exact specifications. We specialize in creating software applications for a wide range of industries including finance, healthcare, education, retail, and more.
At our custom software development company in USA we understand how important it is for businesses to have reliable software solutions that can meet their specific requirements. That's why our team is dedicated to providing customized solutions that are not only secure but also intuitive and easy to use. Our experienced developers create powerful yet user-friendly systems that provide organizations with the flexibility they need to achieve success.
We strive to make sure that our clients receive the best possible results from their software, and we provide comprehensive support for any system we create. Our experts can assist with installation, troubleshooting, maintenance, and ongoing upgrades to ensure that the application is up-to-date. With Quacito LLC you can be sure that your custom software solution will always remain secure and effective.
Summary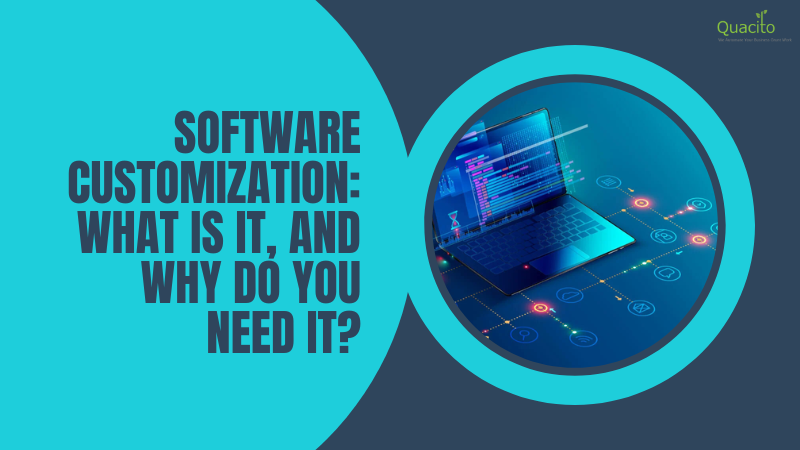 Article Name
Software Customization: What Is It, And Why Do You Need It?
Description
Software customization is the process of creating, modifying, and configuring software to meet specific customer needs.
Author
Publisher Name
Publisher Logo