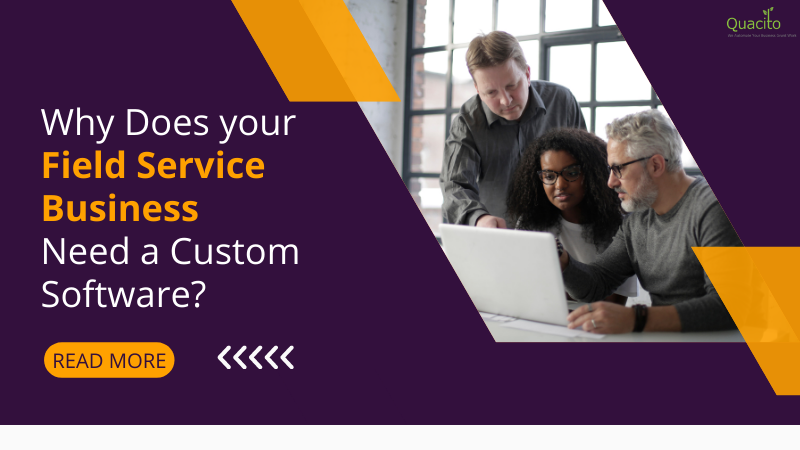 Custom software solutions designed specifically for field service companies can increase efficiency and provide comprehensive customer service. These types of software allow service technicians to track their work, schedule and manage customer appointments, submit invoices in real-time and much more. With a custom software solution tailored to the needs of your business, you can guarantee that all of your operations are running smoothly and efficiently.
The most important benefit of these tailor-made software solutions is that they are customized to fit the specific requirements of your company. From the way information is organized to how customers interact with the system, each solution can be made to suit your exact needs. This ensures that you get maximum value out of your investment without having to worry about compatibility issues or aspects not being covered.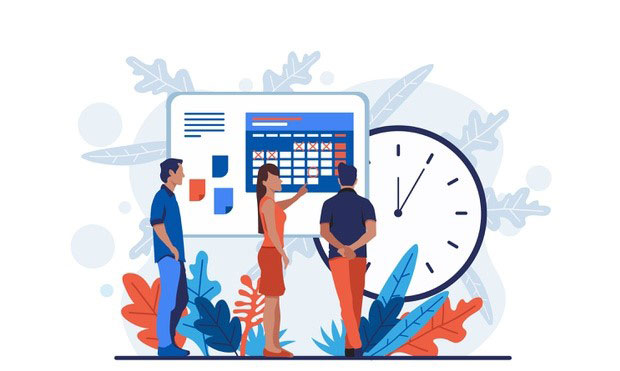 Here are eight other reasons why you need custom software solutions:
A customized software solution will save you time and money. Time is money, and a customized software solution can help you spend less time on manual tasks, allowing you to focus more on the actual service you provide. Additionally, with a custom software solution, you can streamline processes and reduce costs associated with manual labor. 

A customized software solution will increase productivity. By automating manual processes, your team will be able to complete more work in a shorter amount of time without sacrificing quality or accuracy. This increased productivity can lead to improved customer satisfaction as well as greater efficiency within the business. 

A customized software solution will improve communication between departments and stakeholders. With a unified platform for all relevant parties, the process of updating and sharing information becomes much easier and faster than it would be with manual processes. This improved communication can lead to better decisions and fewer misunderstandings. 

A customized software solution will provide better accuracy and reliability. With a custom software solution, you can create a platform that is tailored specifically to your needs, ensuring that all data is accurate and reliable. Additionally, the automation of certain tasks can reduce user error and provide greater consistency in results. 

A customized software solution will allow for scalability as your business grows. As your business expands, the amount of information you need to manage will also increase – but with a custom software solution, it's easy to scale up or down depending on your needs. This means that you won't have to worry about outgrowing the software and having to switch platforms. 

A customized software solution will offer better security. With a custom platform, you can be sure that all data is stored securely and that unauthorized access is prevented. This increased level of security can help protect your business from theft or malicious attacks. 

A customized software solution will provide better integration with other systems. If you use multiple systems in your business, integrating them into one unified platform can make it much easier to keep track of information and manage different processes at once. Additionally, this improved integration can help reduce manual labor associated with switching between separate systems. 

A customized software solution can make it simpler to manage parts inventory: It automatically assign technicians to jobs and projects, monitor employee performance and enable remote access to customer accounts from anywhere. It allows field service companies to remain competitive by providing timely responses to customer inquiries and offers the ability to scale up services as needed. The use of customized software solutions can save time and money for a company in the long run due to increased accuracy, fewer errors and less manual labor required.
In short, investing in a custom software solution for your field service business is an excellent way to save time and money, improve productivity, enhance communication, ensure accuracy and reliability, provide scalability, and ensure security. With the help of a custom software solution, your business will be able to operate more efficiently and effectively than ever before.
How Can We Help with Custom Software Development for your Field Service Company?
At Quacito LLC, we understand that every field service company is unique with specific needs and requirements. That's why our custom software solutions offer tailored approaches to fit the individual needs of your business. We take into consideration the goals you want to achieve, as well as current industry trends and standards in order to develop a plan that will help your organization reach its highest potential.
Our custom software development services in San Antonio are designed to be easy-to-use and efficient while offering top-level security protection against unauthorized access. By providing quick access to critical data, we allow you to quickly respond to customer requests and efficiently manage your workflow processes. Our user friendly interface simplifies complex processes, making it easier for your staff members to use the software with minimal training.
We are committed to providing the best customer service and technical support available. Our team of specialists is dedicated to helping you maximize the potential of your software solution, from initial setup to ongoing maintenance. We strive to provide an unbeatable experience for our customers, ensuring that their needs are met in a timely and cost-effective manner.
If you're looking for a custom software solution for your field service company, contact Quacito team today at sales@quacito.com. We look forward to helping you reach new heights!
Summary
Article Name
Why Does your Field Service Business Need a Customized Software Solution?