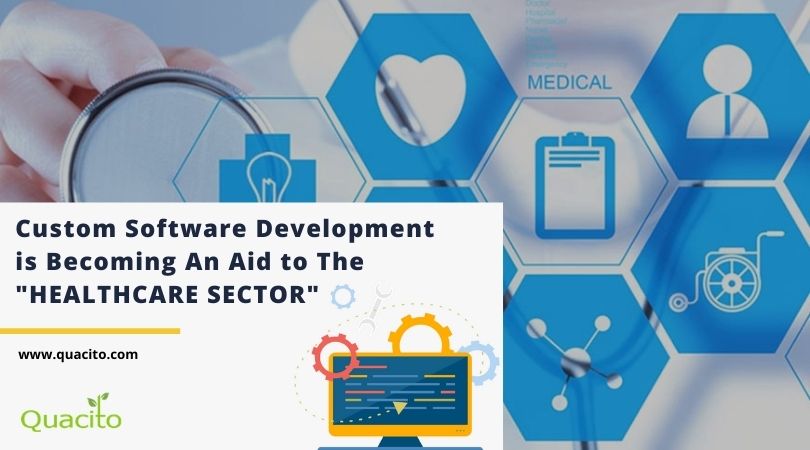 All of us in the world have seen that there has been a huge change when it comes to digital adoption by the Healthcare sector. We all know that for a long time now, digitalization in the Healthcare sector has been a continual process. However, we could agree that the Covid-19 outbreak has completely changed the rate at which this adoption has taken place recently.
This takes us to the next best thing. All kinds of advancements in software, including custom software development for the healthcare industry, can tremendously help in saving the lives of a gigantic number of people. This can effortlessly be done by simplifying complex procedures as we all have come to realize during this dreadful pandemic. Therefore, we can safely say that the very objective of these newer technologies has been targeted towards a more refined as well as accurate diagnosis.
You must have read at several places about all the complexities that healthcare software development faces. In this blog, we will be shedding light on the imperativeness of custom software development in the Healthcare sector. If you did not already know this, let us tell you that the healthcare industry is humungous.
On the basis of the Deloitte Global Health Care Outlook report, the value of the global healthcare market is around $7.724 trillion. In between 2014 and 2019 (the 5 year period) alone, the healthcare industry has experienced growth at a CAGR of 3.1 % approximately. This entire industry is so huge that it encompasses hospitals, clinics, as well as other companies. These other companies include those that are providing clinical services, developing medical equipment and drugs, as well as offering healthcare-related support services like medical coverage.
On that note, let us also see how many ranges of sub-industries does the healthcare industry consist of. Each sub-industry focuses on a specific area. Here are the three major healthcare sub-industries:
Life sciences (including med-tech, pharmaceutical industry, and manufacturers.
Healthcare financial services like medical insurance carriers.
Healthcare providers (including medical research facilities, hospitals, physicians etc)
Now, let's have a look at some of the key examples of how custom software development has been transforming the healthcare sector: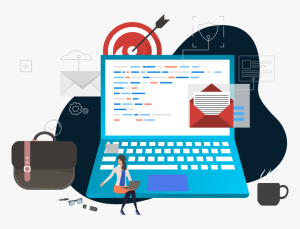 One of the most crucial tools that have helped in bringing a change in the healthcare sector is the HMS or Hospital Management Systems. They are also known as HIS or Hospital Information Systems. They are comprehensive integrated software solutions that have the capability of handling different aspects of hospitals as well as clinics workflows.
EHR or Electronic Health Record is another one of such systems. This one successfully collects all of a patient's data as well as their history. This data is electronically stored in a digital format. Further, these records can easily be shared across various different healthcare systems.
When we talk about other important applications, they include healthcare mobile applications as well as wearable devices. You will be able to find many types of healthcare mobile applications that are serving many health aspects such as women's health, fitness, drug management, personal health recording, as well as doctors' consultation apps as well.
Here, we have also listed some of the amazing benefits that custom software development helps the Healthcare Sector with:

A diagnosis that is advanced: Software development as well as technology has the power of revamping the healthcare industry, for providing efficient operations management. At the same time, they can provide an advanced diagnosis as well.
Patient Care that is high-quality: When it comes to the long queues in hospitals, they become one of the primary reasons for delaying the consultation process. This is one of the major pain areas where patients are suffering the worst. When we use the inception of AI-driven software, this problem is solved to a large extent.
A system that is integrated as well as multiplatform: The multiple workflows that the healthcare industry operates on a daily basis, get integrated using the custom healthcare software. Custom-made software has the ability to synchronize multiple simple as well as complex processes that include human resources, OPD, finance, etc. all in one place.
One-size-doesn't-fit-all: As we often say at Quacito LLC, one size does not fit all, it applies to this sector majorly. We all are aware that off the shelf software have been very important in the advancement of the healthcare industry. It has recently gone for a toss. This is because of the changes in the needs of different players in the industry. All healthcare organizations differ in terms of their processes, operation areas, patient care, methodologies, technologies, and approaches. Therefore, off the shelf software is barely able to cater to these changing needs. Custom software development bridges these gaps and boosts digital automation in these organizations as well.
Healthcare standard that is improved: Custom software development helps in remodeling the traditional healthcare setup. It does this by digitalization with advanced systems, cutting-edge technologies as well as automation. Customization hugely helps to revamp every minor process. This includes everything from patient appointment management to data storage.
On a concluding note:
All of us are well aware of the fact that personalization is the need of the hour when it comes to the Healthcare Industry. Therefore, custom healthcare app development will definitely help in improving the existing systems as well as the infrastructure of any healthcare organization. It will enhance and enrich every patient touchpoint with its advancements.
Integrate Team Wave which is a better way to manage your sales, projects, team, clients & marketing.
Quacito LLC has served as a reliable technology partner for many organizations needing custom software development. We are very diverse when it comes to catering to the different needs of different organizations. We've been making many custom software helping millions out there. Our clients trust us to fulfill all their unique needs.
Visit https://www.quacito.com or contact +1-210-695-0795 to know more.
Summary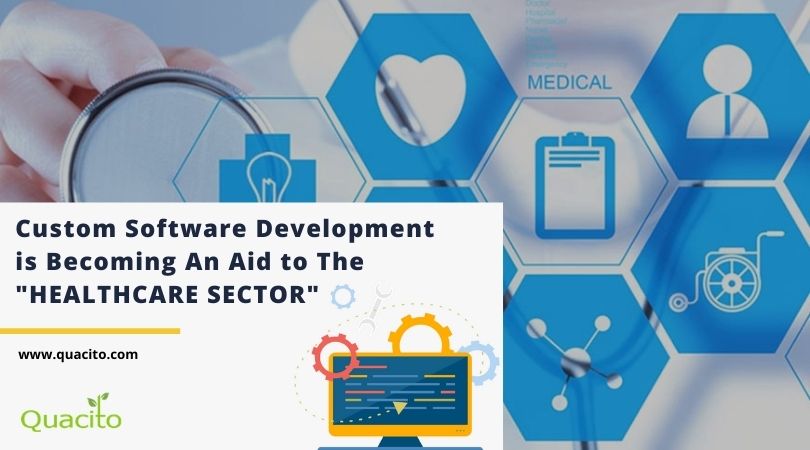 Article Name
Custom Software for the Healthcare Sector
Description
Look at some of the key points how custom software development has been transforming the healthcare sector.
Author
Publisher Name
Publisher Logo