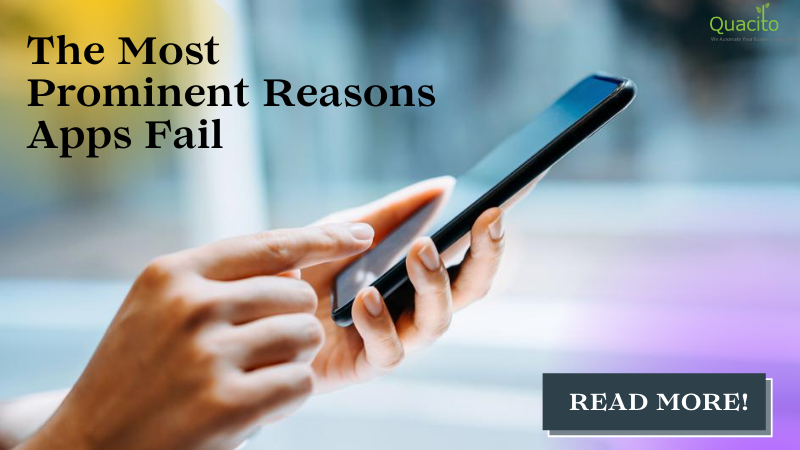 We all know what App failure means. According to Statista, there are more than 2.1 million apps available for Android users and more than 2.2 million apps available for iOS users. A recent report published by App Annie found that the average mobile phone user uses 30 apps each month and nine per day, with most users spending over two or three hours each day on the mobile apps.
Needless to say, apps are the primary medium through which people engage on smartphones and apps have become a crucial part of our daily lives, so it's no surprise that big companies and startup firms alike have made their development a central part of doing business. Although, not all Android and iOS apps can be successful. In fact, there is a high chance that users will not purchase or install your app. After all, there are millions of apps are available in the Play store that is developed by top mobile app development companies and the average person only uses a tiny fraction of them. If you're not careful, even the most well-developed offering will slip through the cracks and go unnoticed.
Studying how and why mobile apps fail, helps you understand what it takes to achieve success in the industry.
– Poor Research
If you look through the app stores, you'll notice that many apps are still looking for their first customer. The fundamental cause behind this is a lack of market and user demand research. Consider the following questions when conducting market research:
Is there a market for the type of mobile app you want to build?

Do people truly desire these kinds of smartphone apps?

Will it be able to fix the user's issue?
Moreover, everyone uses mobile apps, from kids to elders, it's important to know who you're aiming for. You can design a better app if you know who your audience is, what their requirements and expectations are.
– Lack of Originality
The high number of apps available on the play store makes it hard for Android and iOS developers, coding teams, and app development companies to find a novel approach for certain types of apps.
In reality, there are a plethora of apps that are far too identical to be useful. The market is flooded with applications that have the same look and feel and target the same audiences.
So, before you start developing your mobile app, you should do your homework and undertake extensive study in your sector. You'll need to know where you stand in relation to your competitors and in front of your clients. Knowing your talents and shortcomings might assist you in determining what makes you special.
– Not Choosing a Platform Wisely
It's a huge issue when apps don't work smoothly across a variety of devices, networks, and operating systems. When an app works on their iPhone but not on their iPad, for example, users become frustrated. One of the most important questions to consider when determining which platform is appropriate for your mobile app is: what is the objective and purpose of your app? The platform you choose for your mobile app is determined by the app content you plan to create as well as your overall business objectives. To choose the solution that best matches your business, you must first analyze your target market and key user demographics.
It's critical to consider platform differences while creating for numerous platforms. Apps that don't do this are likely to irritate their users. With the average user deciding whether or not an app is worth using in less than a minute, a little annoyance might be disastrous.
– Improper Testing
While it's rare that a mobile app will be deployed without minor bugs, making sure you invest in QA testing before shipping can ensure there are no major issues in the app. If an app isn't tested properly by mobile app developers and testers, it's bound to be rife with bugs that offer a poor user experience. A single crash is enough to stop users from ever using it again. In fact, some of the most negative app reviews from early users become the reason for your app failure.
According to a study by Blancco Technology Group, 58% of iOS-based devices suffer from performance issues like apps crashing or components shutting down.
To ensure that your application is market-ready, it must be properly tested using a documented procedure. If you don't impress users the first time, you're unlikely to get another shot.
– Wrong App Store Optimization
ASO is the process of optimizing an app store listing to ensure its organic presence increases.
How does it work? Let's say you have a mobile app that sells cosmetics. It would make sense to add keywords and phrases to your app store listing that your audience would most likely search for. This can mean words like buy cosmetics online, beauty products, and so on.
You can use a Google keyword planner to find all the relevant keywords.
Bad app store optimization means your app listing is not optimized correctly for your targeted keywords. And you may not get downloads via organic app store search.
– Poor UI/UX
Looking at marketing research reports and statistics data, well this is the primary reason why do apps fail.
The user interface is the one aspect that not only attracts the users but keeps them engaged. UI brings the first impression of your mobile app and while launching your mobile app, you should add high-quality screenshots, explainer videos that is where your users will make an effort to read the app description and features.
So, if your UI and UX seems inappropriate, you are not going to get any downloads resulting in a great failure.
Learn advanced strategies to improve your user experience.
– Not Invested in Marketing
Your new app will have a lot of competition, so don't expect it to be a hit right away. You should set aside some of your funds for advertising so that you can implement a marketing strategy in the run-up to the app's launch and generate some buzz. Use that method to communicate the app's value and distinguishing qualities. Use positive feedback for your marketing materials as part of your beta testing. To help create your initial user base, you may offer early consumers exclusive deals or access to premium content.
Run social media ads, outreach to tech blogs, and paid campaigns will all be necessary to ensure a successful app launch. By investing in marketing activities early on, you will be more likely to rank as a top-downloaded app on launch day and subsequently spur organic downloads from interested users who didn't even see your paid ads.
Closing Words
Mobile apps are an effective way of doing online business. But it is important to make sure that it does not fail in the market. Because if it fails, businesses cannot revive it. So, consider the above-listed reasons as to why your mobile app can fail. 
If you have an upcoming mobile app development project or just an exciting idea, the team at Quacito would love to hear all about it. Contact us to schedule a consultation call.
Summary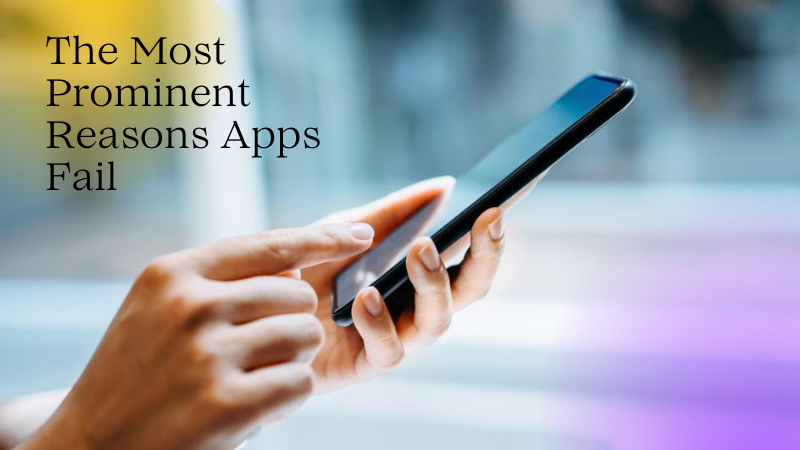 Article Name
Why Are Mobile Apps Failing at Succeeding in the Market?
Description
Mobile apps are an effective way of doing online business. But it is important to make sure that it does not fail in the market. Because if it fails, businesses cannot revive it. So, consider the above-listed reasons as to why your mobile app can fail.
Author
Publisher Name
Publisher Logo