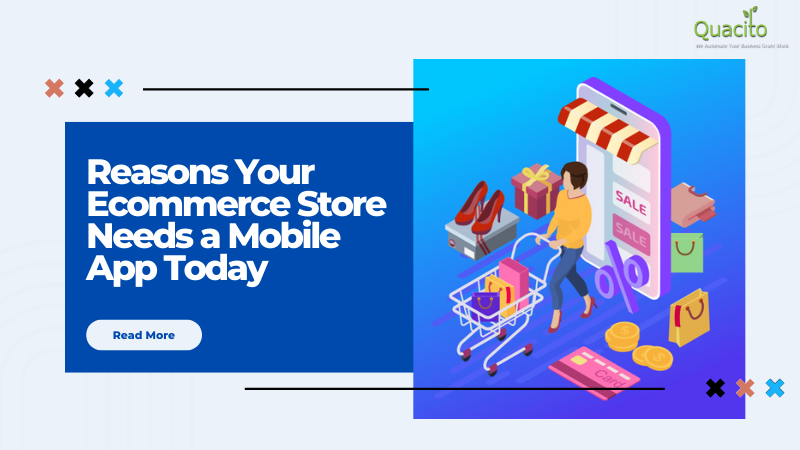 Almost 50 percent of all online traffic now comes from mobile devices, and that number is only going to increase in the years to come. If you're an e-commerce business owner, it's more important than ever to make sure your website is optimized for mobile browsers. But that's not enough – you also need a mobile app! Here are six reasons why your e-commerce business needs a mobile app.
If you want to stay ahead of the competition, you need to have a mobile app. More and more consumers are using their smartphones and tablets to shop online, and if you don't have an app, they're more likely to visit one of your competitor's eCommerce stores that sells the same products.
1. A mobile app can also help you build brand loyalty and customer engagement.
You can send push notifications to keep your customers updated on new products, sales, and exclusive offers. You can also use your app to collect customer data and feedback so you can improve your business.
2. A mobile app can also help you boost sales and revenue.
A mobile app can be a powerful tool for any business, large or small. By creating an app through the trusted mobile app development service provider in San Antonio, you can give your customers a convenient way to access your products or services from their smartphones. In addition, you can use your app to provide special offers and loyalty rewards, which can help to boost sales and revenue. And because apps can be designed to work with existing social media platforms, they can also help you to reach a wider audience. So whether you're looking to increase brand awareness or drive sales, a mobile app can be a valuable asset for your business.
3. A mobile app can help you stand out from the competition.
In today's business world, it's more important than ever to have a strong online presence. With so much competition, it can be difficult to make your website stand out from the rest. However, one way to set yourself apart is by developing an android or iOS mobile app. This will not only give your customers another way to access your information, but it will also show that you're keeping up with the latest technology. In order to succeed, it's important to create an app that is user-friendly and relevant to your industry. By taking the time to develop a quality mobile app, you'll be able to reach a wider audience and stand out from the competition.
4. A mobile app can offer exclusive deals and discounts to your best customers.
As a business owner, you know that your best customers are the ones who spend the most money with your company. But what if you could also offer them exclusive deals and discounts? With mobile app development services in the USA, you can create an app that provides your best customers with special offers. This can help to increase loyalty and spending, and it can also help you to attract new customers. By providing your best customers with an incentive to keep using your app, you can create a powerful marketing tool that will help your business to succeed.
5. A mobile app can create a personalized shopping experience.
The online shopping experience is changing. No longer do shoppers have to search through endless pages of items to find what they want. Thanks to advances in artificial intelligence and machine learning, shoppers can now use their apps to create a personalized shopping experience. With a few clicks, shoppers can add items to their cart, complete their purchase, and have the items delivered right to their door. And thanks to features like product recommendations and personalized discounts, shoppers can be sure that they're getting the best possible deal on the items they want. So whether you're looking for a new pair of shoes or the perfect gift for a friend, be sure to take advantage of your app's personalized shopping features. You'll save time and money, and you might just find exactly what you're looking for.
6. A mobile app can be used in reducing cart abandonment rates.
According to a recent study, the average cart abandonment rate for eCommerce businesses is now over 75%. In other words, for every 100 people who add items to their online shopping cart, more than three-quarters will never complete the purchase. This is a huge problem for eCommerce businesses, as it represents a massive loss of potential revenue. One way to reduce cart abandonment rates is to develop a mobile app. Mobile apps offer a number of advantages for eCommerce businesses. They are convenient for customers, as they can be used anytime, anywhere. 
They also offer a more personalized shopping experience, as customers can browse and purchase items using their app with just a few clicks. In addition, native mobile apps can provide eCommerce businesses with valuable insights into customer behavior. By understanding why customers are abandoning their carts, businesses can make the necessary changes to their app and their website to reduce cart abandonment rates.
Final Words
So what are you waiting for? If you don't have a mobile app for your e-commerce business yet, now is the time to get one! And if you're looking for a top-notch mobile app development company in San Antonio, look no further than The App Solution. Our team of experienced and talented mobile app developers can create a custom app that's perfect for your business. Contact us today to get started!
Summary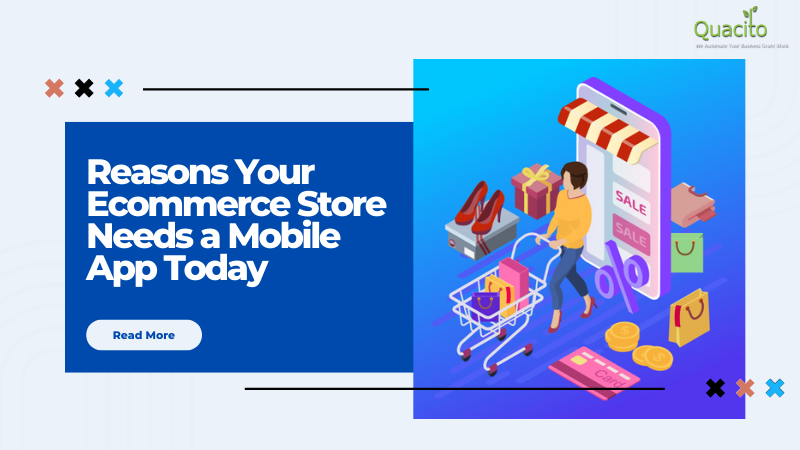 Article Name
Top 6 Reasons Why Your E-Commerce Business Needs a Mobile App
Description
With a mobile app, you can reach a wider audience than you would through your website alone. Read this blog to know more!
Author
Publisher Name
Publisher Logo